Volvo's smallest electric SUV has been revealed, but it will make a big impression on adults.
Prices in Europe for EX30 will start at €36,000 (~$57,750) when it hits showrooms; it's on track to arrive in Australia before the end of 2023 with local pricing yet to be confirmed.
Three variants will be offered:
Single motor variant (200kW and 343Nm) with a 51kWh LFP battery good for a range of 344km
Single motor variant (200kW and 343Nm) with 69kWh NMC battery good for 480km range
Dual-motor variant (315kW and 523Nm) with 69kWh NMC battery good for 460km range
Even the entry-level model hits 100km/h in just 5.5 seconds, while the range-topping all-wheel drive model handles the benchmark sprint in a supercar-challenging 3.6 seconds.
Standard Range models can charge up to 134kW connected to a public DC fast charger, while Extended Range models are capable of 153kW.
As you'd expect from Volvo, a full suite of active driver aids is available. The LiDAR sensor offered on the flagship EX90 hasn't translated to the more affordable EX30, though that's hardly surprising.
It will be the first Volvo to offer a door open warning that warns the driver if they are about to open the door into the path of oncoming traffic or cyclists. Also on the spec sheet is a version of the advanced driver monitoring system from the EX90.
Inside, this little EX30 has a stripped down interior built on the formula set by the current range.
button? Not here. Everything is controlled via a 12.3-inch vertically oriented central touchscreen running Volvo's latest Android Automotive-based software.
Volvo has followed in Tesla's footsteps by eliminating the driver display, and instead placing the main speed and driver warning information on the center display.
There's a pair of wireless phone chargers at the bottom of the dashboard, while a floating center console frees up storage space for handbags.
You'll notice the window switches and other controls have been moved to the center tunnel; Volvo says it allows it to make door trim easier, which in turn makes it more environmentally friendly and capable of manufacturing.
Volvo has emphasized the efforts it has made to make the EX30 green even before it hits showrooms.
The brand says its lifetime CO2 emissions are around 25 percent lower than the XC40 and C40 Recharge electric cars, partly due to the fact it is produced in a Chinese factory that is partly powered by green energy.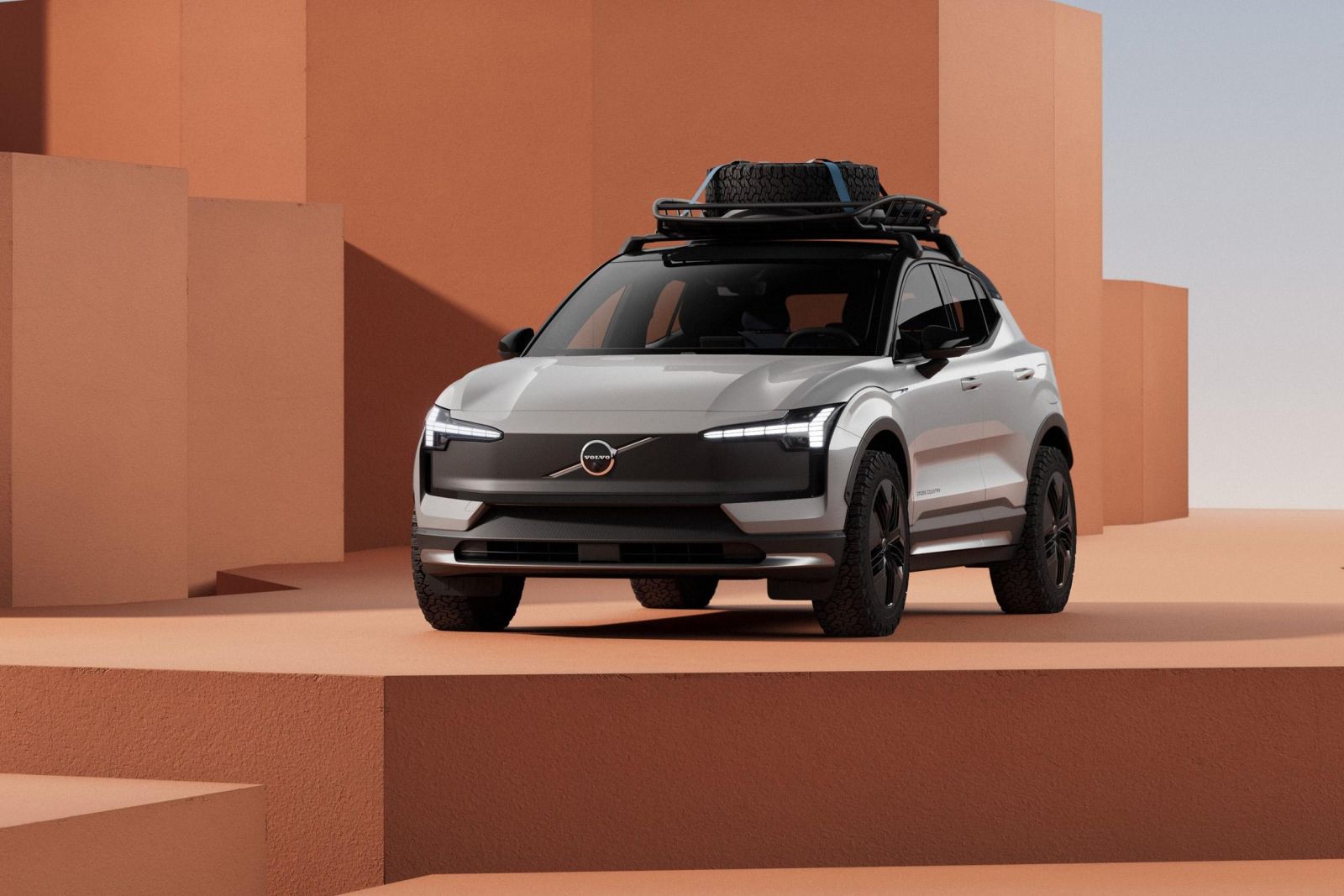 Volvo also says 95 percent of the tier one suppliers needed to build the EX30 have committed to using 100 percent renewable energy in their production by 2025.
17 percent of the plastic in the vehicle is recycled, from door trim pieces to bumpers.
Stay tuned for Australian details on the EX30.