Honda has been busy rolling out a diverse range of electric vehicle (EV) projects, and its latest is an industry first.
Dongfeng-Honda has become the first joint venture in China between a domestic automaker and a foreign automaker to launch a unique EV brand.
Whereas other Sino-foreign joint ventures such as SAIC-Volkswagen and FAW-Audi have launched EVs under their own brands, Dongfeng-Honda has created the standalone Lingxi brand.
CarNewsChina reports vehicles from the Lingxi brand will sit on a brand new platform dedicated to EVs rather than be based on an existing Honda platform.
Lingxi's first vehicle will reportedly enter the Chinese market next year.
The new brand will reportedly occupy a different slice of the EV market than other Dongfeng vehicles, with the brand targeting a different demographic of buyer.
Lingxi will reportedly utilise Dongfeng-Honda's existing design, sales, and technological resources along with its servicing network.
Along with the reveal of Lingxi as a brand, a new concept vehicle was also revealed: the Lingxi L.
The Lingxi L is a large, rakish sedan that appears to be more of a premium offering than existing Dongfeng-Honda products, and features sharp lines and prominent lighting.
Not only are there exuberant LED daytime running lights up front, the Lingxi L also features enormous light strips on the bonnet as well as chunky lighting elements on the doors.
The large sedan will reportedly feature a new battery safety system and an advanced driver safety suite. However, it remains unclear what battery chemistry will be used.
Lingxi will form part of Dongfeng-Honda's plan to have 50 per cent of its range be electric by 2025. Dongfeng-Honda also plans to have ten new EV models by 2030.
Currently, Dongfeng-Honda only offers three electrified models in China. The two hybrid vehicles are the CR-V PHEV and the Inspire PHEV (a Chinese-market Honda Accord).
The only fully electric model Dongfeng-Honda offers is the e:Ns1, a fully electric counterpart to the HR-V.
Honda is rolling out a wide variety of new EVs, though it won't offer any here until at least 2028.
In addition to the GM-based Acura ZDX and Honda Prologue crossovers, it's working on an electric sedan with Sony under the Afeela joint venture, and a range of EVs for the Chinese market.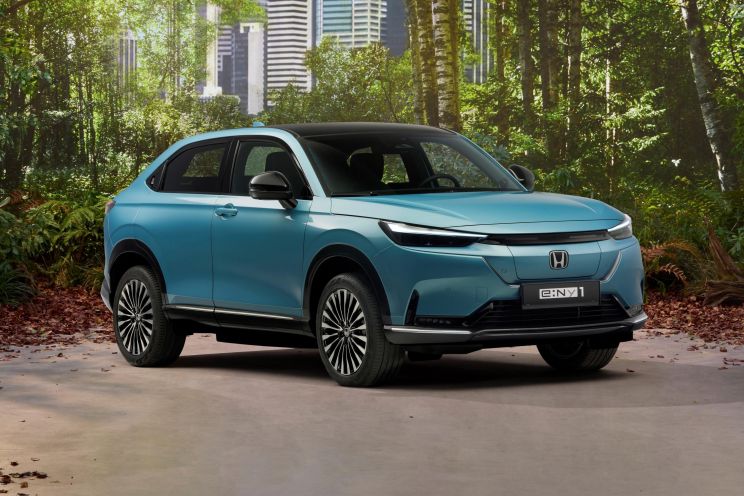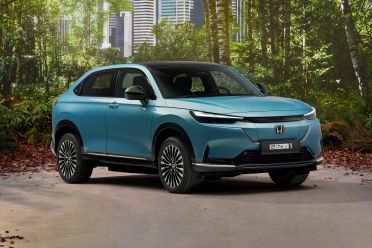 Also due in North America in 2025 is a "mid- to large-size" EV on Honda's new E&E Architecture.
The Japanese market will receive an N-VAN based commercial mini-EV in the first half of 2024, followed by an EV based on the N-ONE in 2025 and two small EVs in 2026. One of the latter will be an SUV.
The company already has the E hatchback for markets like Japan and Europe (though its future looks grim), as well as the new Chinese-built e:Ny1 and e:Ns1 crossovers that are exported to markets like Europe.