Two years after it was first announced, the Ring Car Cam finally made its debut at the 2023 Consumer Electronics Show in Las Vegas on Thursday. Amazon will begin shipping the Car Cam to consumers on February 15, but pre-orders are available now for $200. The price will increase to $250 at retail.
The stylish new Car Cam offers a dual wide-angle HD camera with night vision to detect and record movement. Owners will get real-time alerts when motion is detected and the ability to look inside their vehicle and talk to those inside with Live View and Two-Way Talk via the Ring App—but only when the Car Cam is connected to their home WiFi.
The dual-front dash cam is mounted on a sleek arm that raises the unit to a suitable height for shooting from both directions. It plugs directly into your car's OBD-II port.
Amazon also offers a subscription service for Car Cam called Ring Protect Go. For $6 a month (or $60 a year), customers can use LTE data to access Live View and Two-Way Talk and download footage when their car is away from their home WiFi. A 30-day trial of Ring Protect Go begins when users first set up Ring Car Cam in the Ring app.
Ring Car Cam's built-in sensors detect movement in and around your ride when it's parked. you'll get motion alerts in the ringer app and can see what triggered the alert with live view when your car is connected to your home wifi or away from home with
Ring Car Cam is only available for vehicles where the OBD-II port is located on the left side of the steering wheel. Another caveat: Ring Car Cam can only be shipped to the 50 United States—no territories.
Also note: Car Cam is also not compatible with electric vehicles and certain other vehicles. Check here to check the list of known vehicles that are not compatible with Ring Car Cam.
pre-order the dash cam ring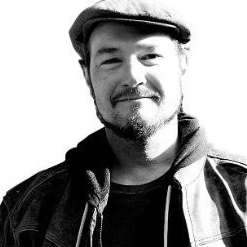 Senior Trade Editor
Senior Trade Editor for Hearst Autos, Jon Langston is an avid motorcyclist and gear collector whose work has appeared in Men's Journal, The Drive, Rider, Iron & Air, The World of Cyclesand many more.