While Porsche isn't necessarily known for segment-leading infotainment systems, it has recognized that owners of older models may want to keep up with the times.
Porsche Classic has released a new edition of the Porsche Classic Communication Management (PCCM) and the Porsche Classic Communication Management Plus (PCCM Plus) system for a wider range of vintage and modern models – following a successful 2020 launch that drove further demand.
The PCCM infotainment system will now be available to owners who want the 2023-era technology in the sixth-generation 911 997 (2005-2008) and early 987 Boxster and Cayman (2005-2008), as well as the first-generation Cayenne (2003-2008).
The retrofitted device brings the old model updated with a 7.0-inch touchscreen display (for the wider PCCM Plus) supporting features such as Apple CarPlay and Android Auto, smarter navigation with 2D and 3D maps and media playback and further bluetooth connectivity.
Porsche is taking restomod revenue, which is usually capitalized by third parties, into their own hands. It will enable infotainment upgrades with seamlessly installed devices that still use existing amplifiers, speakers and antennas.
"There is a huge demand for our contemporary range of timeless classics. And shortly after the successful launch of the infotainment system for retrofits, we received corresponding inquiries from owners of the early generation 911 997, this is why we are now expanding our range significantly," says Porsche Classic director Ulrike Lutz.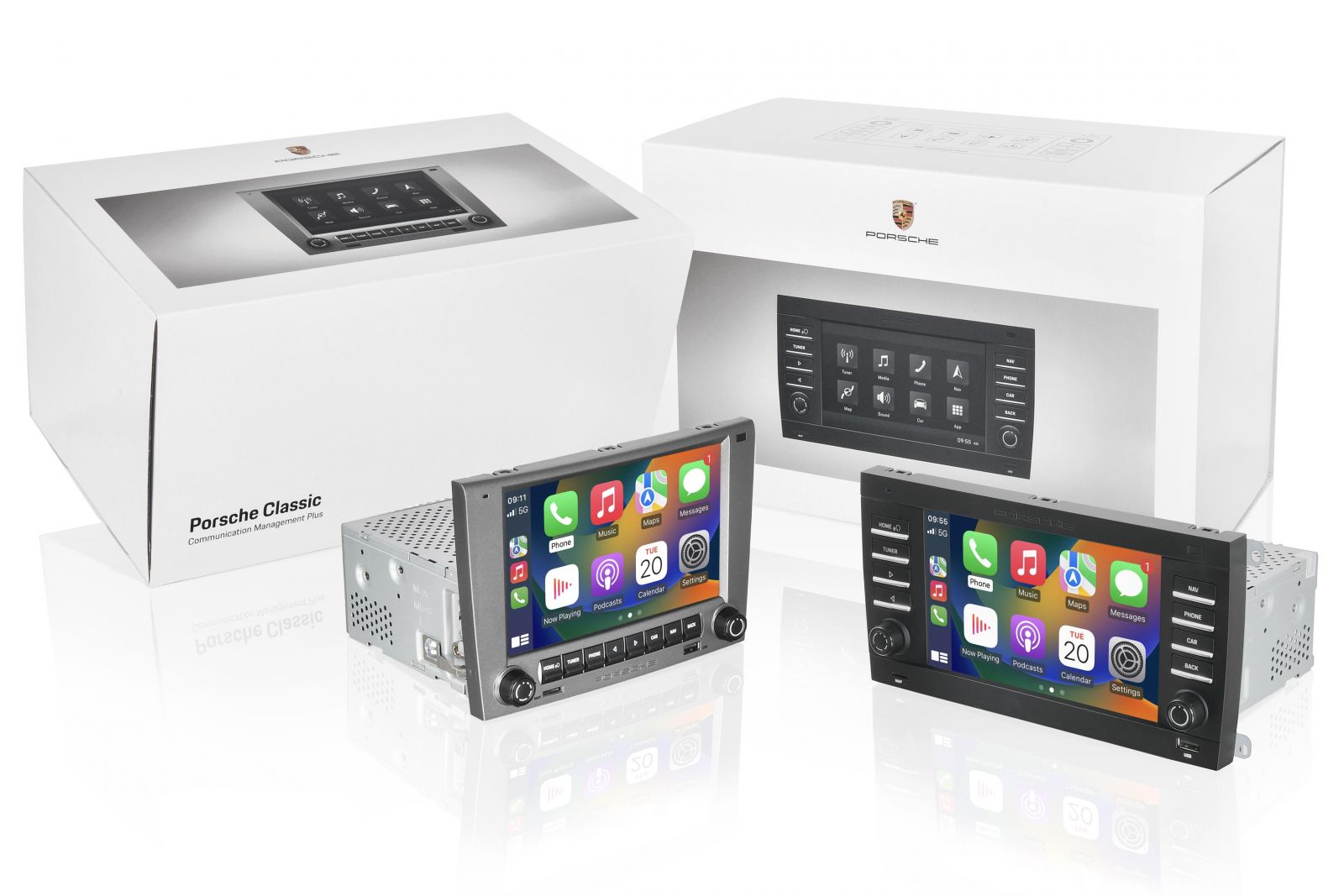 Porsche Classic guarantees that the device is made to be invisible from the components already installed in the car, with matching design style and material elements such as the climate control panel.
American and European devices will be equipped with region-specific features such as embedded local radio stations and on-board navigation with Porsche 'points of interest'. We've contacted Porsche Classic for clarification on any potential Australian-specific features.
The new PCCM Plus will naturally be the more expensive of the two devices, starting at EUR 1520 (A$2383), with additional costs for navigation maps.
The device can be ordered at any Porsche center from today, and installation is recommended at a Porsche Center or an allocated Porsche Classic partner.
MORE: Porsche Communication Management (PCM) infotainment review.