Nissan will reveal the as-yet-undisclosed concept car on its YouTube channel on February 2 at 12pm AEDT.
It says it will "[take] zero to maximum emissions mobility" and the placeholder image resembles the previously revealed Max-Out concept, whose renderings have been released since November 2021.
Since Nissan said to join it "to see what happens when virtual becomes physical", this concept could be the physical manifestation of those renderings.
Max-Out is an "ultra-light" convertible concept that promises an extremely low center of gravity, limited body roll and "superlative stability and comfort".
It's a two-seater, though Nissan says you can "change" the seats. For example, the passenger seat can be folded flat.
Like the Surf-Out ute and Hang-Out MPV/crossover concepts also previewed in 2021, the Max-Out is said to use a new architecture with a proprietary solid-state battery (ASSB), Advanced e-4ORCE dual-motor all-wheel drive and driver assistance features Advanced ProPilot.
Nissan said it aims to have the ASSB in pilot production as early as fiscal year 2024 ahead of market introduction in fiscal year 2028.
This is just part of an overall investment of 2 trillion yen (A$24.6 billion) in electrification announced in 2021.
Of the three -Out concepts, the Max-Out seems the least likely to reach production given the dwindling convertible market. However, Nissan may be looking to introduce a new electric halo model.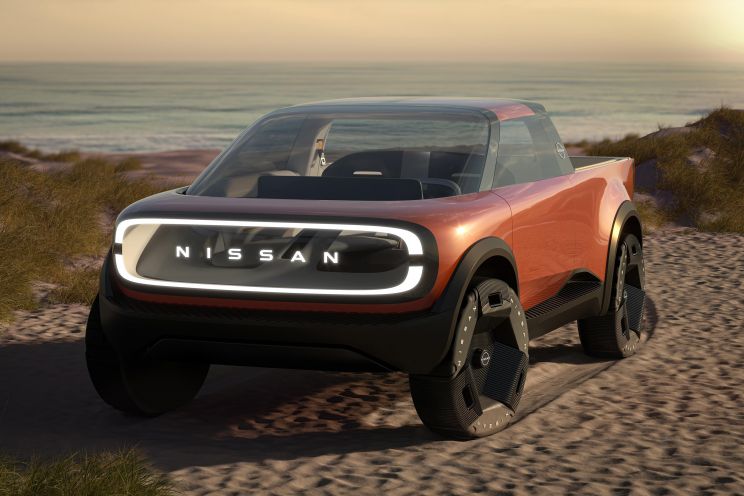 The concept's name evokes the Maxima, which has been Nissan's flagship sedan in the North American market since 1981. The current 2015-vintage model is still sold there, slotted above the Altima.
It's been almost 12 months since Nissan also teased a pair of electric passenger cars it plans to build in the US from 2025: one Nissan, the other Infiniti.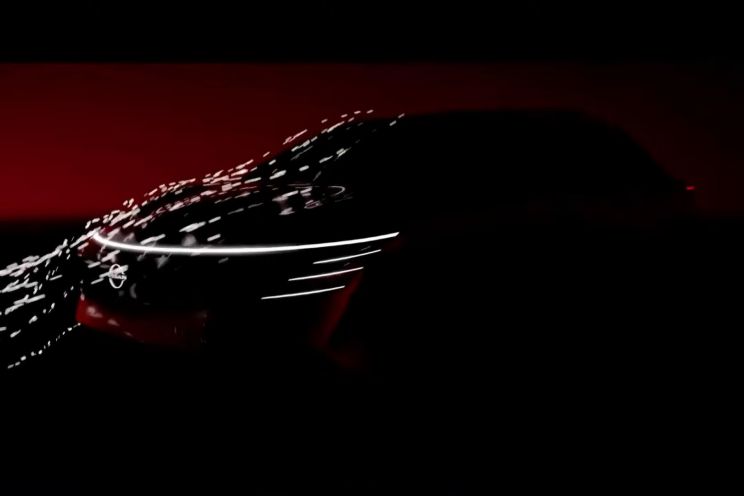 It is not clear when it will finally be announced. Infiniti in particular is in desperate need of fresh product – aside from the relatively fresh QX50, QX55 and QX60 crossovers, it has the venerable QX80 SUV, the dying Q60 coupe and the nearly decade-old Q50.
Luxury marque Nissan also doesn't yet have an electric vehicle, despite teasing future EVs with a series of concepts.