Japanese coach Mitsuoka has revealed its latest generation Viewtthis time based on Toyota Yaris.
The Viewt has been produced since 1993 with 13,000 units sold, although the first three generations were based on the Nissan Micra.
For its fourth generation, called the Viewt Story, it changed donors but retained various retro design elements including a front end inspired by the 1963 Jaguar Mark 2.
The chrome side detailing is slightly different, with a more dramatic arc, although the chrome-finished 14- or 15-inch steel wheels are the same as the outgoing model.
The outgoing Viewt has a modified rear end with a sedan-style boot, although a hatchback version called the Viewt Nadeshiko has a rear end almost identical to the Micra.
The Viewt Story splits the difference – it's distinctly different from the donor Yaris, without Mitsuoka going to the same extent as the old Viewt sedan and installing a boot.
Although it lacks a traditional boot, the Viewt Story is still 70mm longer than the Yaris.
Due in the northern autumn, the Viewt Story will be offered with a choice of three-cylinder 1.0-liter and 1.5-liter naturally aspirated engines, as well as a 1.5-liter hybrid.
Inside, the changes are much less noticeable. It's limited to unique trim colors, new upholstery and Mitsuoka steering wheel badges. Toyota's full suite of active safety features is available.
Prices range from ¥3,080,000 (A$33,331) for the base 10DX with 1.0 liter and CVT, up to ¥4,202,000 (A$45,478) for the all-wheel drive Hybrid DX. On the other hand, the Yaris range of the Japanese market opens on ¥1,470,000 (A$15,909).
Mitsuoka's specialty for decades has been putting retro-inspired fronts and rears on cars from Japanese brands like Nissan and Toyota.
Some are fairly simple affairs, like the i-MiEV-based Mitsubishi Like, while others are more comprehensive, like the Honda NSX-based Orochi with its radical new body and scissor doors.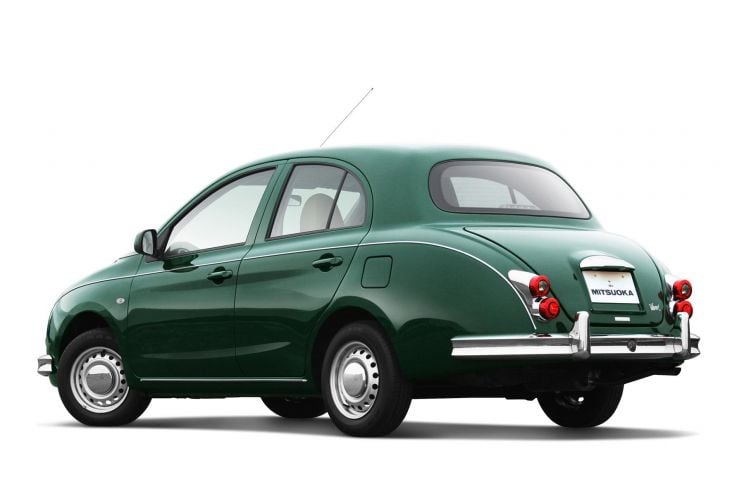 Other wild models include the neoclassical Dore and Le-Seyde, based on the Nissan Silvia, and the Galue Convertible based on the Ford Mustang.
Current or recent products include the following:
The Buddy, a Toyota RAV4 with Chevrolet K5 Blazer-inspired styling
The Rockstar, Mazda MX-5 styled like a Chevrolet C2 Corvette
Himiko, a Mazda MX-5 with Morgan-esque styling
Ryugi, based on the Toyota Corolla Fielder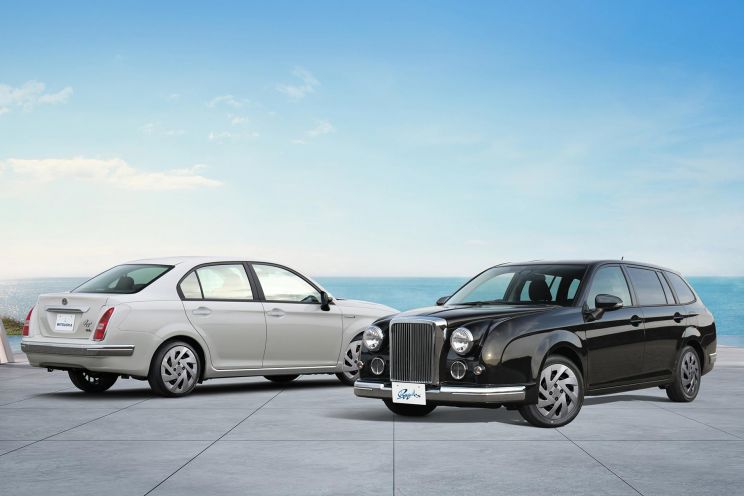 MORE: It's all Toyota Yaris