MitsubishiNew-generation rivals such as the Ford Ranger and Toyota HiLux are expected to be revealed on July 26, and in the lead-up the Japanese automaker has detailed the chassis and engine.
New Triton has a "newly developed clean diesel turbo engine" of undisclosed capacity. Images of the engine show it to be a four cylinder.
The Japanese automaker claims the new turbo-diesel engine has "improved environmental performance" thanks to reduced frictional losses, as well as higher output. For context, the current Triton's 2.4-litre four-cylinder turbo-diesel engine produces 133kW of power and 430Nm of torque.
In addition, the next-generation Triton has a newly developed ladder frame chassis, with a newly designed double-wishbone front suspension and rear leaf spring suspension.
As previously detailed, the new Mitsubishi Triton is expected to arrive in Australia in late 2023 or early 2024.
"Australia is a core market worldwide for Mitsubishi Motors, and we have been a key stakeholder in the development process of the next-generation Triton," a Mitsubishi Australia spokesperson said.
"The light commercial utility segment is more competitive than [ever]and we are confident that the next generation Triton will take Mitsubishi's permanent presence in this market to a higher level.
"We look forward to sharing more details of the development process, and the range, specification, timing and Australian pricing of the new Triton as we move towards delivering this next-generation utility vehicle to Australian customers."
Initially teased by the XRT concept and later by the Triton AXCR endurance racer, the new Triton has a somewhat blocky and rakish "strengthened body", with a split headlight setup up front.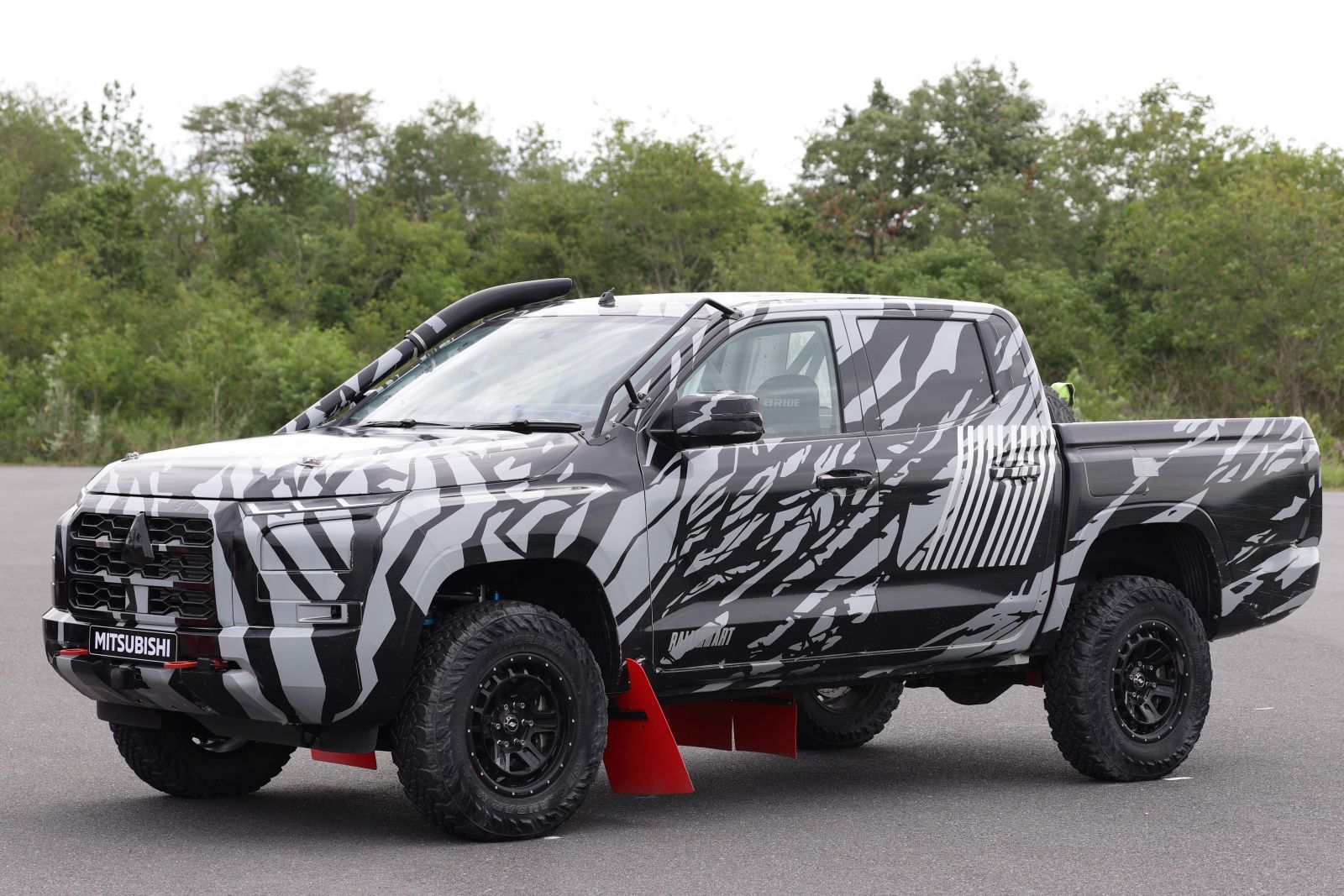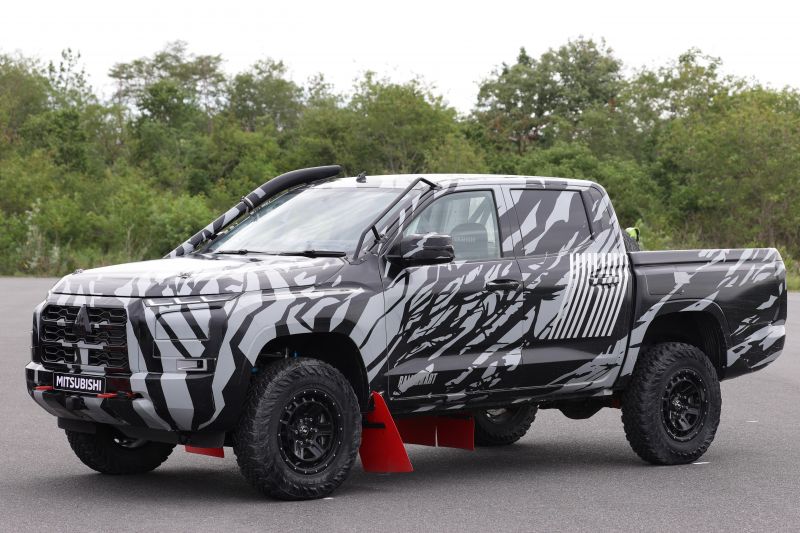 The interior appears to have a tablet-style touchscreen infotainment system mounted high on the dashboard, a row of piano keys for climate control, as well as a Super Select II 4WD dial with full-time four-wheel drive mode.
As part of the Renault-Nissan-Mitsubishi Alliance model-follower, Mitsubishi led the development of the Triton, with the subsequent Nissan Navara set to share underpinnings but with different styling.
While plug-in hybrid power has been suggested for the new Mitsubishi ute, executives have confirmed the technology is under study for the Triton rather than locked in. If it does reveal the Triton PHEV, the brand confirms it will follow the pure electric ute it intends to reveal after 2025.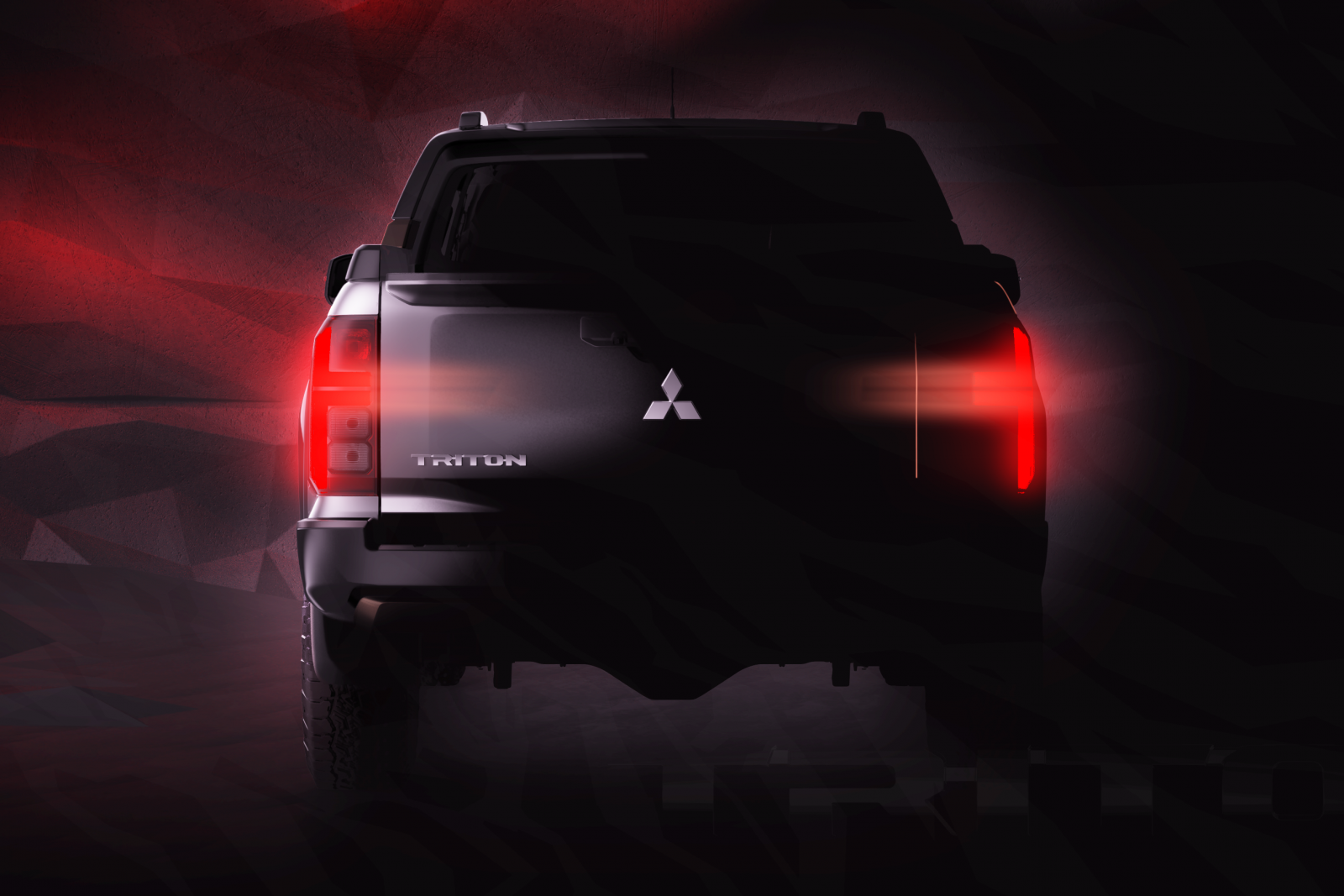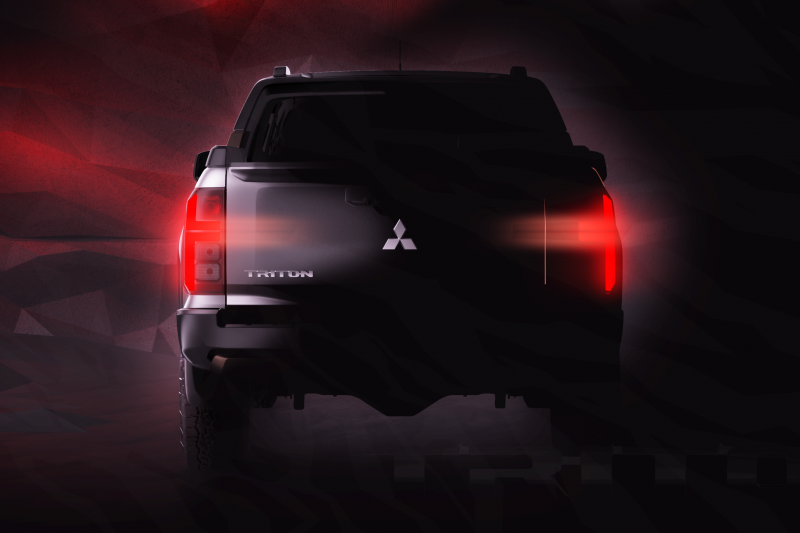 Last year, the Mitsubishi Trition was the third best-selling vehicle in Australia with 27,436 sales, behind the Toyota HiLux (64,391 sales) and the Ford Ranger (47,479 sales).
It is also the best-selling Mitsubishi in Australia, ahead of the Outlander and ASX crossovers.
MORE: All Mitsubishi Tritons