The Mazda CX-80 was spied for the first time, and it had a familiar appearance.
The upcoming SUV is a three-row counterpart to the CX-60 and, like that model, it is aimed at markets such as Europe and Japan.
Instead, the as-yet-unseen CX-70 and previously revealed CX-90 are wider two- and three-row SUVs, aimed at markets like the US.
The CX-80 is the third member of Mazda's Rear-Drive/all-wheel Grand Architecture SUV family – also including the CX-60, CX-70 and CX-90 – to be confirmed for Australia.
Only the CX-70 remains unlocked, although Mazda Australia is evaluating it.
It broadly follows the same theme as the CX-90 but with a narrower body, and has a feathered tailgate similar to Mazda's largest SUV. Front end styling is similar to both the CX-60 and CX-90.
The CX-60 measures 1890mm wide, and the CX-80 will likely be the same; In contrast, the CX-90 is 1994mm wide.
Mazda Australia confirmed the local introduction of the CX-80 earlier this year, although it did not say when it would come.
It will slot between the CX-60 and CX-90, and Mazda cleared some space by ditching the three-row, front-wheel drive/all-wheel drive CX-9. However, the front-wheel drive/all-wheel drive, three-row CX-8 remains for the future.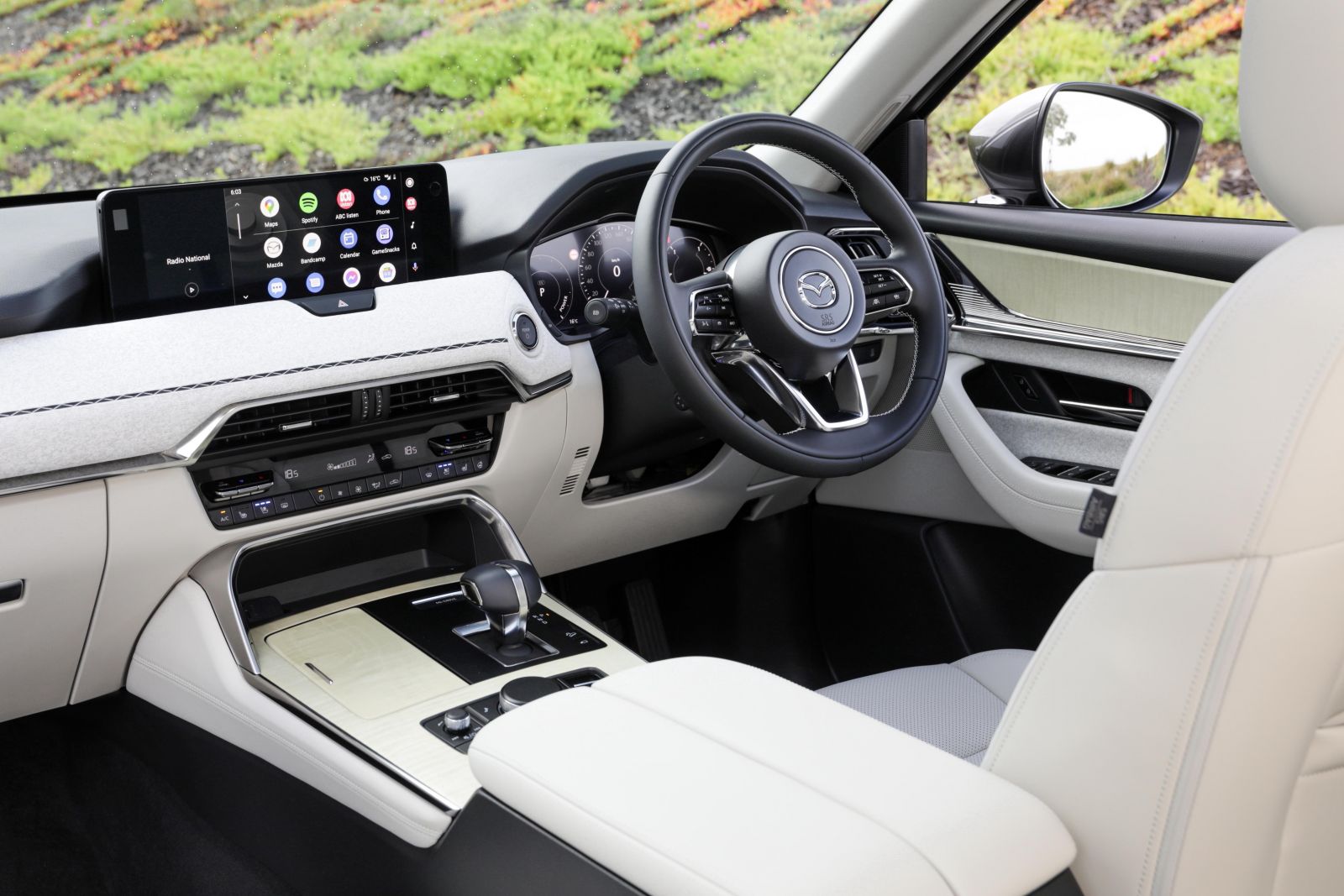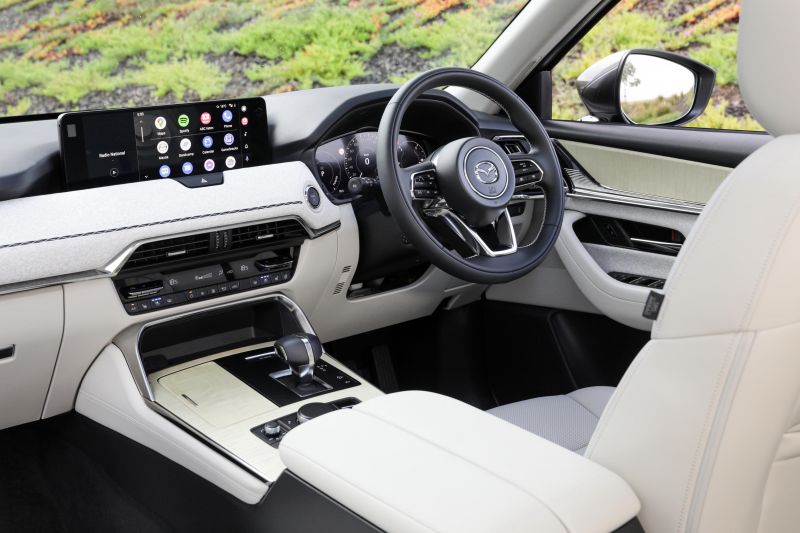 Although the CX-80 will differ in having a third row of seats, we can expect it to have a similar interior design and likely the same technology as the CX-60.
The smallest Large Architecture SUV offers a choice between a 10.25-inch or 12.3-inch infotainment screen, a 7.0-inch or 12.3-inch digital instrument cluster, and LED or adaptive LED headlights.
There's also wireless Android Auto and Apple CarPlay and a power tailgate on all models, while depending on the variant there are luxury features like heated and ventilated front seats, a heated steering wheel and a panoramic sunroof.
All models come standard with autonomous emergency braking (forward and reverse), adaptive cruise control, blind spot monitoring and rear cross traffic alert; The CX-60 can also be specified with forward cross-traffic alert, a surround-view camera and Level 2 autonomous driving assistance.
You can see the full CX-60 specification breakdown here.
"We're very comfortable we're going to get more market coverage and not less," Mazda Australia national marketing manager Alastair Doak said. Car Expert in March.
"We are quite comfortable that each one will occupy a different space and tell a different story. If we weren't comfortable, we might not endorse the CX-80 today.
"They will be different, and they will have a very clear space in the portfolio."
Mr Doak said Mazda Australia had been questioned when it introduced the CX-8 locally alongside the CX-9, and said the two models ended up being successful even though they were initially considered to be internal competitors to each other.
We can expect a higher base price than the related CX-60, which opens at $59,800 before on-road costs in the base petrol Evolve guise and tops out at $87,252 before on-road for the Azami plug-in hybrid.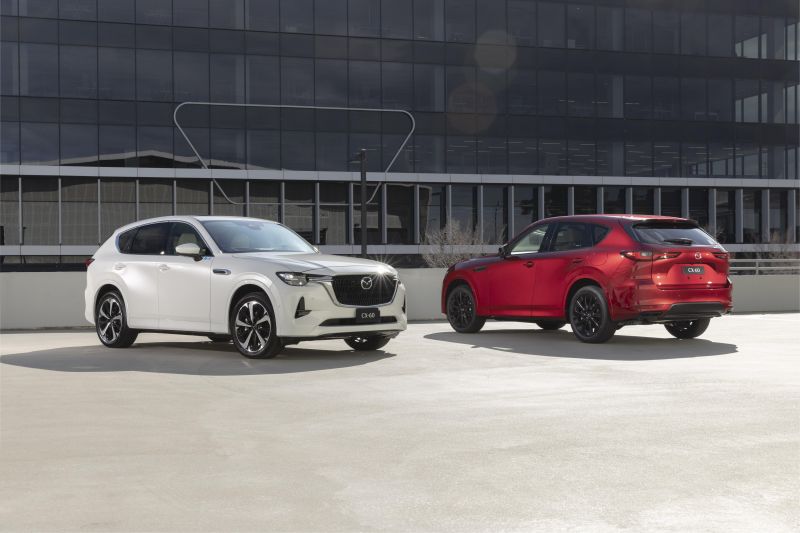 As such, the CX-80 should be a more expensive proposition than the CX-9, which ranges from $47,600 to $75,165 before on-road costs. A base price tag starting with '6' seems likely.
In addition to developing a new Grand Architecture, Mazda has also developed new inline six-cylinder petrol and diesel engines, as well as its first plug-in hybrid powertrain for this platform.
As the CX-60 and CX-90 have been confirmed to receive a 48V mild hybrid petrol and diesel and plug-in hybrid petrol range in Australia, the CX-80 could also receive a similar line-up of powertrains.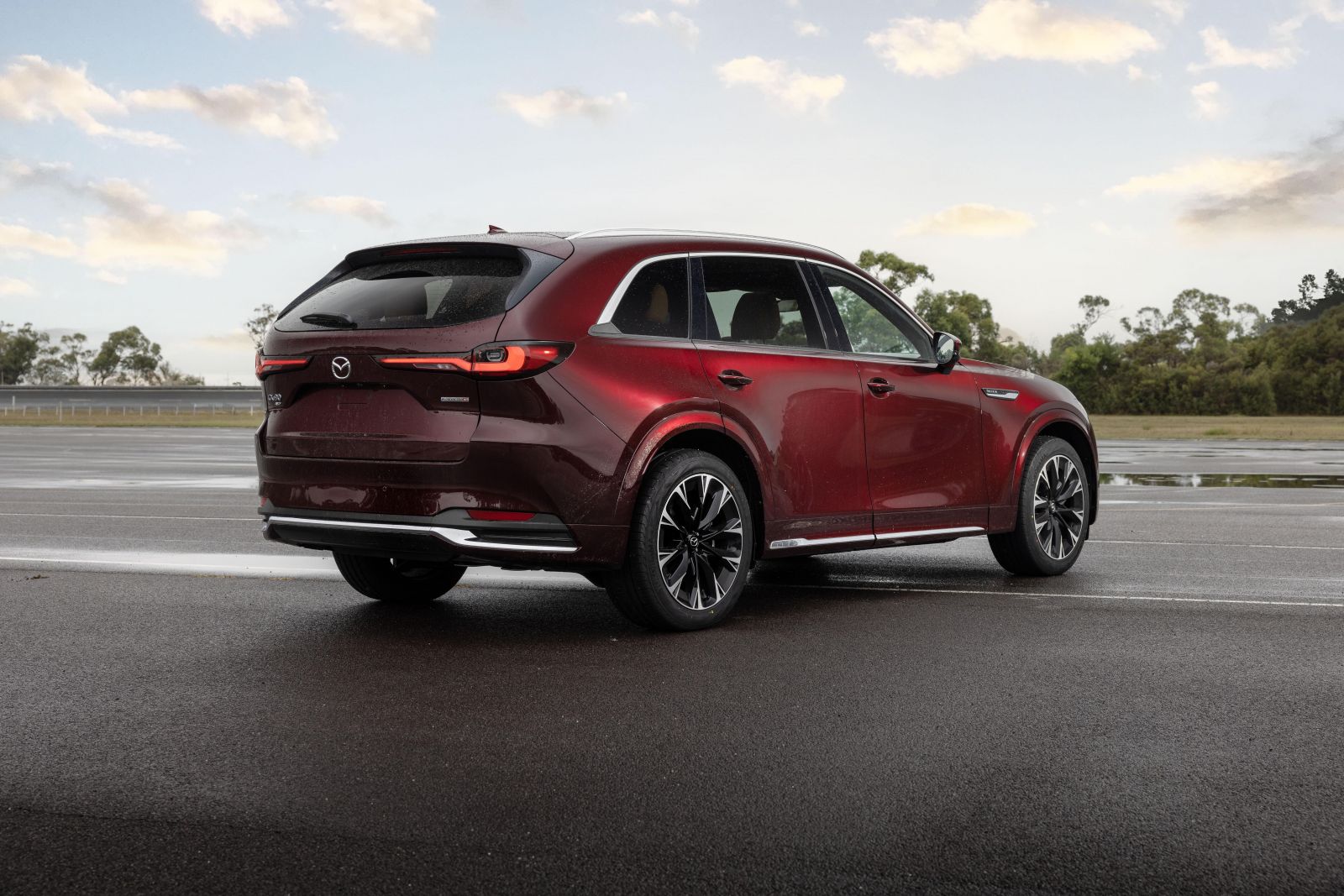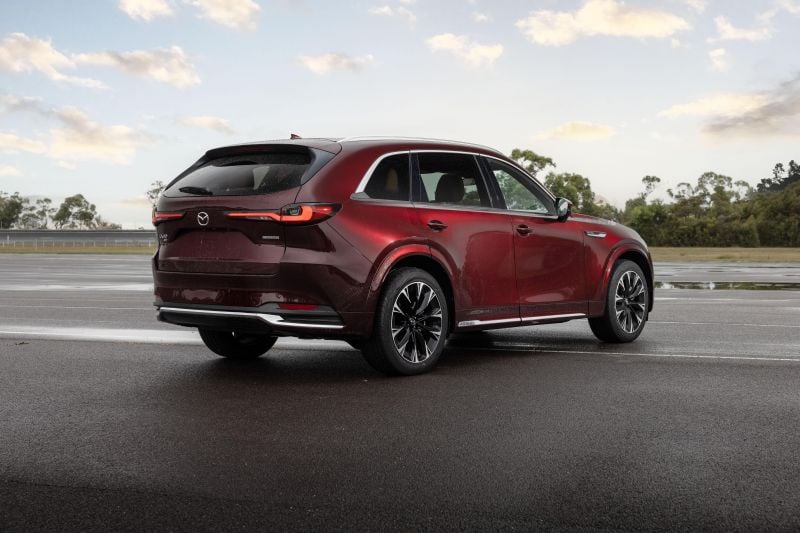 The CX-60's turbocharged 3.3-litre inline-six petrol engine produces 209kW of power and 450Nm of torque – down 45kW on the CX-90's six – with a 0-100km/h time of 6.9 seconds.
The turbocharged 3.3-litre straight-six diesel engine produces 187kW and 500Nm of torque, good for a 0-100km/h time of 7.3 seconds.
The CX-60 plug-in hybrid option consists of a 2.5-litre four-cylinder petrol engine, a 100kW electric motor and a 17.8kWh lithium-ion battery pack, for a total output of 241kW and 500Nm and a 0-100km/h time of 5.9 seconds.