Lexus has marked the trade TZ name in Europe, pointing to a new three-row electric SUV.
The company has trademarked the TZ450e and TZ550e nameplates per set of filings with the European Union Intellectual Property Office (EUIPO) found by members Lexus RX owner forums.
As the RX is joined by a larger three-row model called the TX – set aside for Australia – it's likely the TZ will be a three-row companion to the new RZ electric SUV.
Additionally, Lexus and Toyota are teasing a variety of 16 electric vehicle concepts by the end of 2021, and two are nearly identical large SUVs – one with a Lexus front end, the other with a Toyota front end.
The Lexus model is an Electrified SUV concept, of which the company later released more imagery – but did not release any technical specifications.
While Lexus typically uses different sheet metal for its vehicles than the Toyota it's based on, the new Lexus TX and related Toyota Grand Highlander seem to share more than, for example, the RX and Kluger.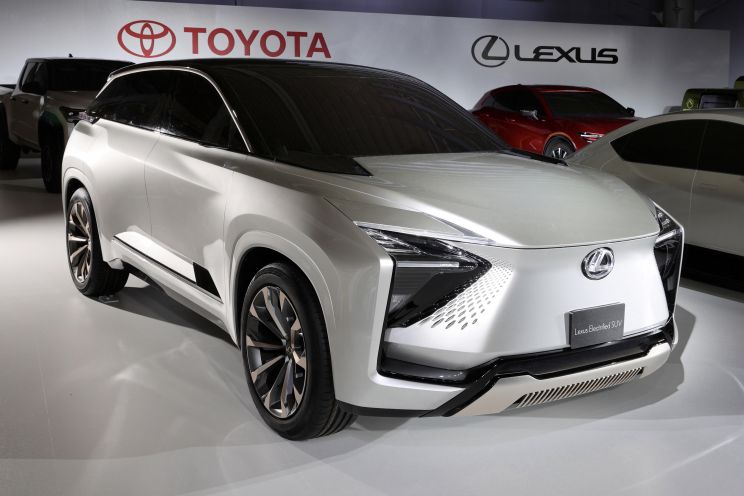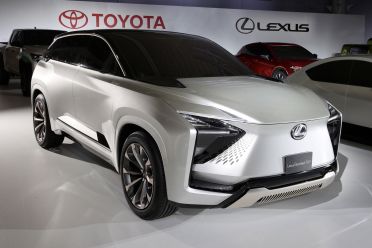 Larger Lexus SUVs also often make extensive use of Toyota sheetmetal – today's LX, for example, started out as a simple rebadge of the LandCruiser, though it has acquired more unique styling over the years.
The TZ450e nameplate suggests the entry-level version of the three-row SUV will use the same powertrain as the RZ450e, a dual-motor all-wheel drive set with 230kW of power.
The RZ450e uses a 71.4kWh lithium-ion battery pack, with a combined cycle range of 470km according to the lightweight ADR test, which is based on the NEDC protocol.
By 2030, Lexus will stop selling combustion-powered vehicles in regions such as North America, Europe and China. From 2035, Lexus will only sell electric vehicles worldwide.