Kia is set to reveal two new electric vehicles (EVs) later today, October 12, but an image has leaked ahead of their reveal.
Previously shown in a shadowy teaser, the vehicles can be seen in this image – published on Autospy – flanked by the EV6 and EV9. An EV5 is centre stage.
Expected to be called the EV3 and EV4, one is a small SUV while the other appears to blur the lines between SUV and sedan.
The company will release details on these vehicles as part of its EV Day, at which it will also announce detailed specifications for the recently revealed EV5 SUV, and provide more information on the brand's future trajectory.
There's a clear familial resemblance with the EV5, EV6 and EV9, but these new, smaller models avoid looking like clones.
The small SUV has a less boxy roofline than the EV5 and EV9, while the sedan-cum-SUV has the bulging fenders of the EV9 but with a sedan-like silhouette.
It's also rocking a funky triangular alloy wheel design we've previously seen on a prototype of the SUV.
Automotive News previously reported the latter will enter production in late 2024.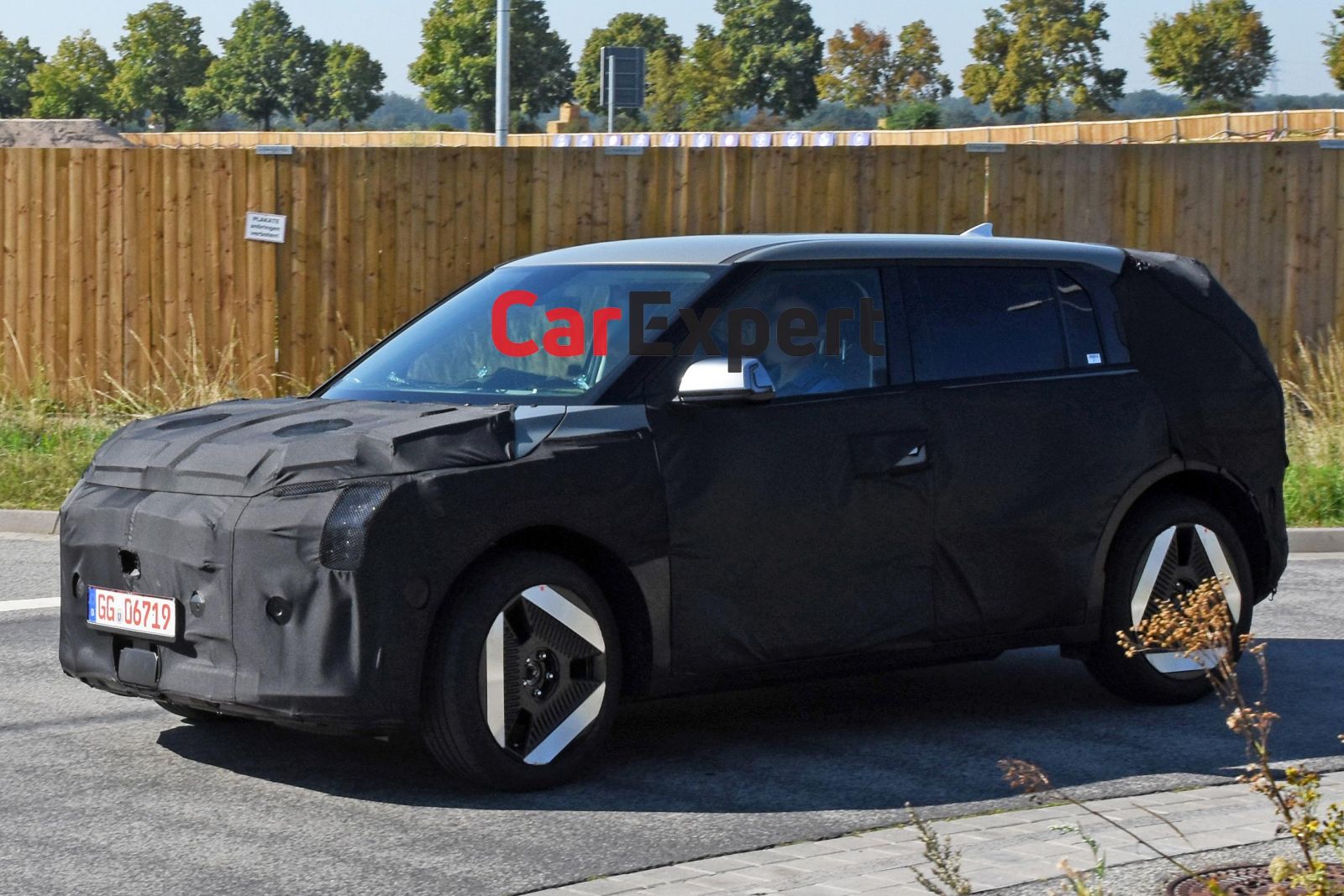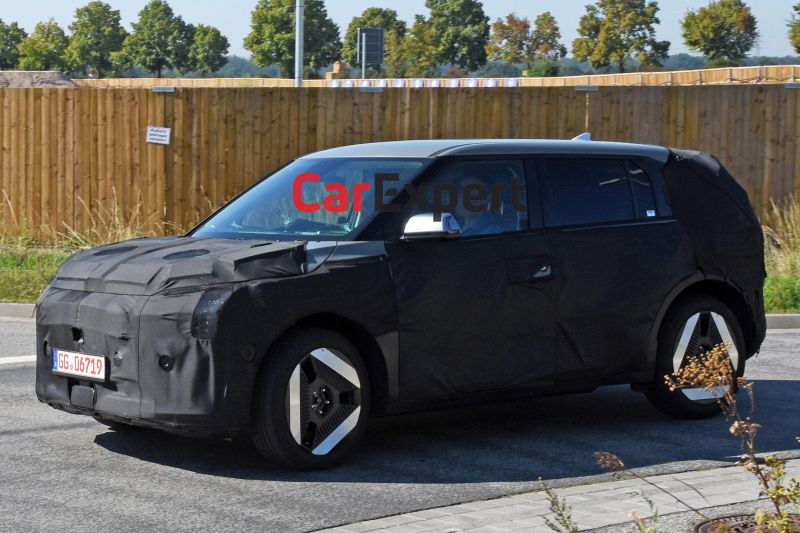 While specs are yet to be revealed, the SUV looks to be in the size range of the existing Kia Niro which measures in at 4420mm long, and the Seltos which measures 4365mm long.
It could share a new platform with the EV5, designed for EVs more affordable than the larger, E-GMP-based EV6 and EV9, and rival the likes of the Peugeot e-2008.
Carscoops reports it will be a budget model with an entry price below US$30,000 (AU$46,600) with a 400V setup and a single electric motor to reduce costs.
Fewer details are known about the other mystery model, but the EV3 and EV4 are expected to be similarly sized, with Automotive News referring to them as subcompact crossovers – American lingo for vehicles the size of a Seltos/Niro or smaller.
It also notes that potentially only one will be offered in the North American market, suggesting one could be a model developed primarily for the European market.
Kia has announced its EV Day will take place on October 12 in Yeoju, Korea. The company says the day will become an annual tradition, with Kia using the occasion to showcase new models, technologies and concepts.
Keynote speakers will also give new insights into the brand's direction as it transitions to a "sustainable mobility solutions provider".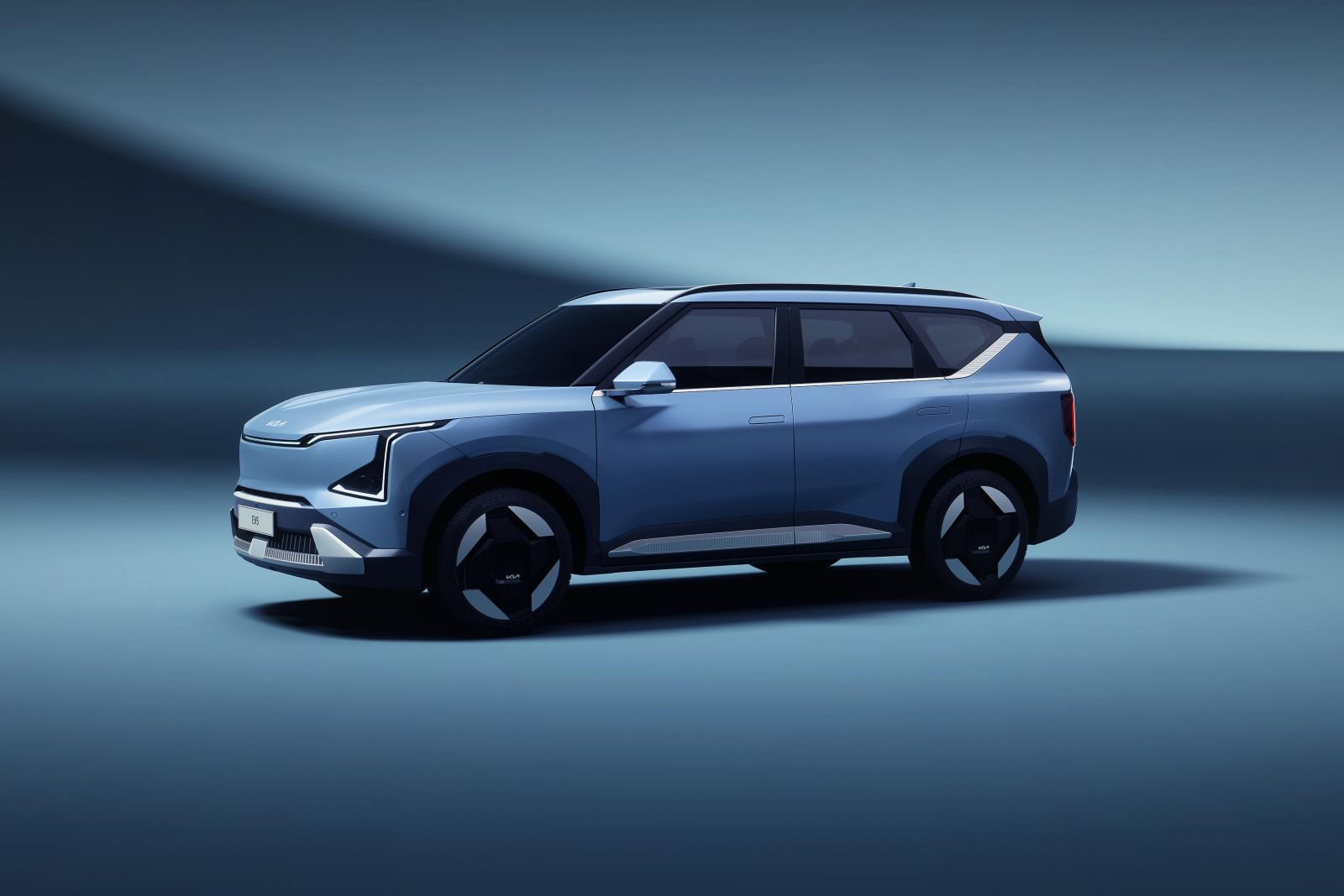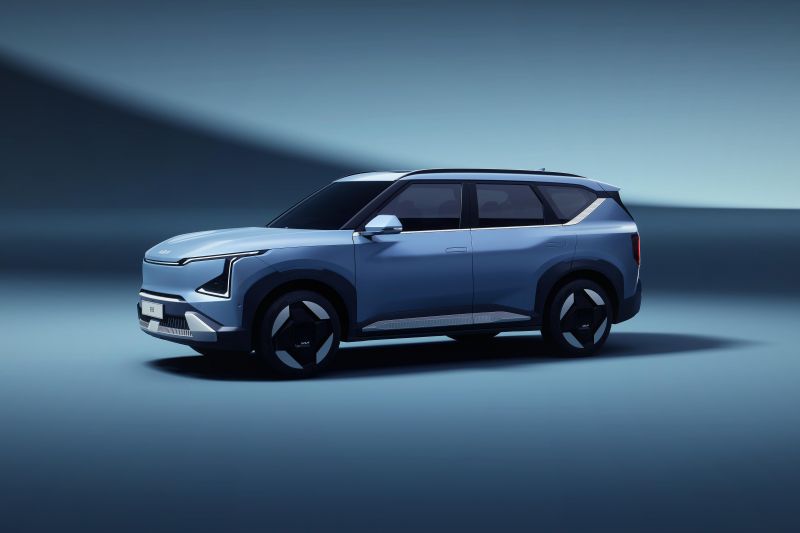 In addition to premiering the two mystery models, Kia has said it will reveal detailed specifications on the recently revealed, Sportage-sized EV5.
The EV5 was revealed in production form in August of this year at the Chengdu motor show in China.
Kia Australia says it has expressed interest in the new Sportage-sized EV, but is unable to confirm if and when we might see it Down Under – though we know it'll eventually be produced in right-hand drive (RHD).
"[The EV5 is] still unconfirmed, but we'd like to bring an EV5 to the Australian market if we get the chance. We've never kept it a secret that just about every product that's been part of this Plan S global strategy, we want to put our hand up for," Roland Rivero, general manager of product planning for Kia Australia, told CarExpert.
We'd expect the EV5 to eventually be confirmed for our market, but with a sales launch staggered until late 2024 or early 2025.
Under the skin, the EV5 will ride on a new platform designed for more affordable electric cars. It's not clear if it'll be a standalone architecture, or a variation of the recently announced Integrated Modular Architecture.
It will be a lower-voltage (400V) platform, which suggests it won't be able to hit the same charging speeds (350kW claimed, 230kW in the real world) as cars built on the 800V E-GMP platform. IMA will offer the choice of lithium iron phosphate (LFP) and nickel manganese cobalt (NCM) batteries.
Along with the already released EV6, the EV9 is the other vehicle that makes an appearance on the teaser image.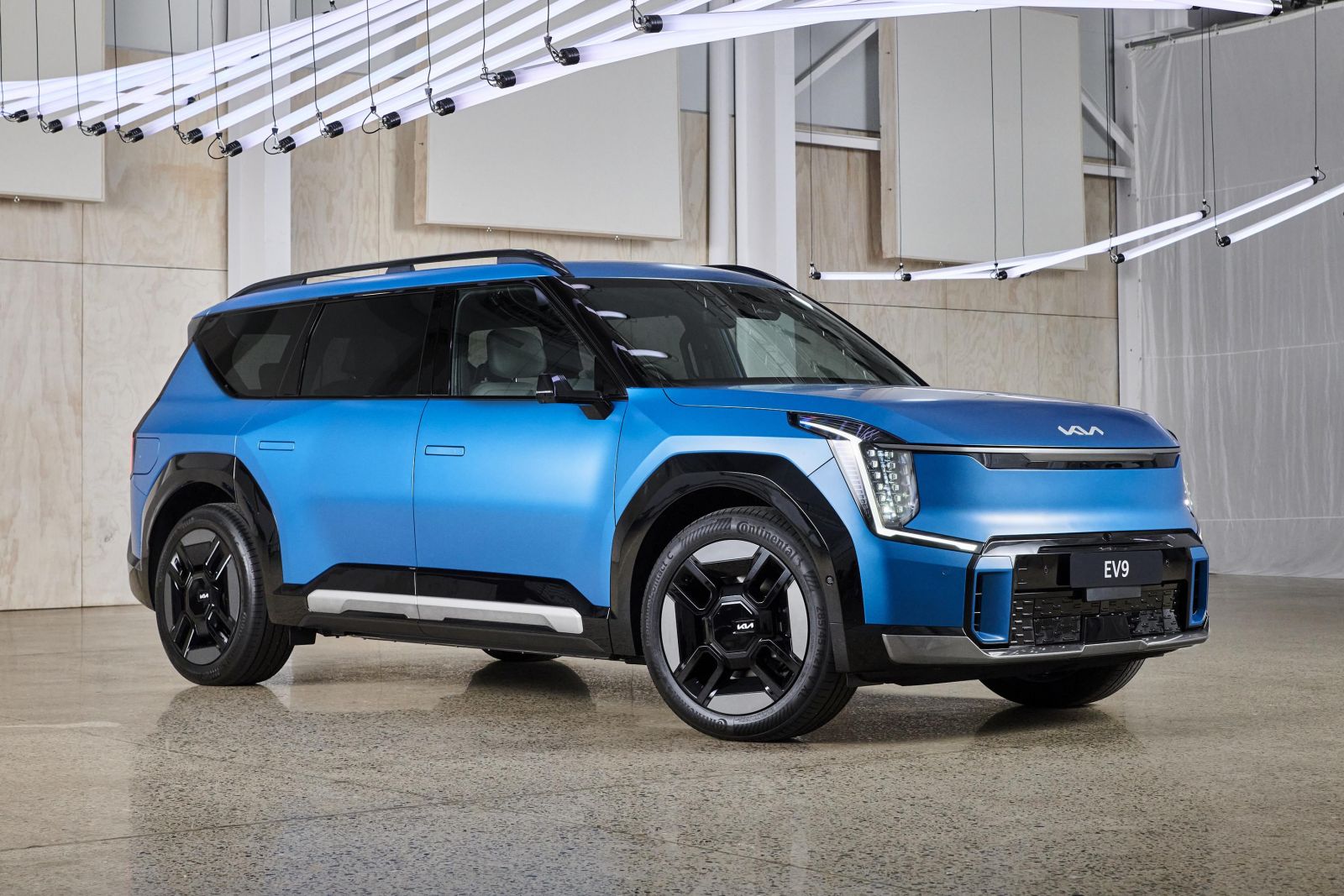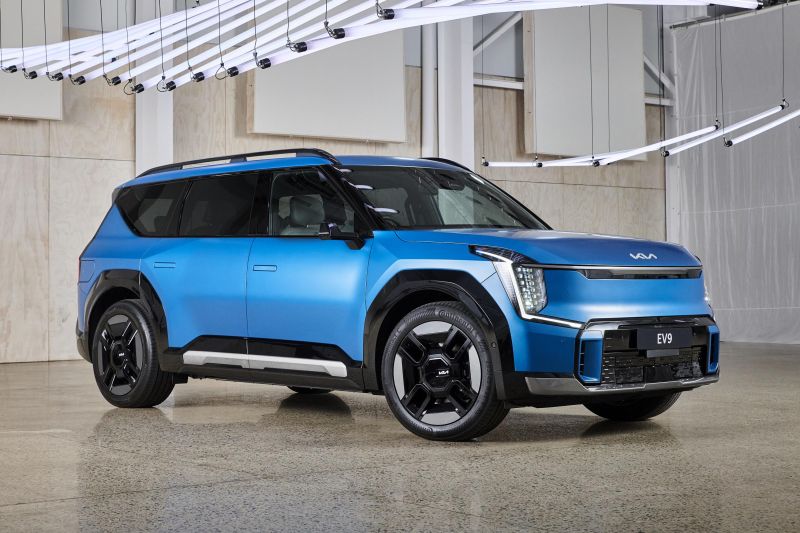 The EV9 is due in Australian showrooms in October, and is set to be the brand's priciest model yet.
While Kia Australia hasn't released detailed pricing and specifications for the EV9, it has confirmed it will be offered locally in either single-motor rear-wheel drive guise with a 76.1kWh battery or dual-motor all-wheel drive with a 99.8kWh battery.
The rear-wheel drive model has a 150kW/350Nm electric motor and a claimed 0-100km/h time of 8.2 seconds, along with claimed range of 418km under the stricter WLTP test cycle.
The dual-motor setup brings outputs of 283kW and 600Nm – upgradeable to 700Nm through the Kia Connect store – with a 0-100km/h time of 5.3 seconds with the uprated tune.
It also offers 497km of WLTP range.
The EV9 measures 5010mm long, 1755mm tall, 1980mm wide and rides a 3100mm wheelbase. Kia consequently calls it an Upper Large SUV, given its dimensions are so close to those of a Toyota LandCruiser 300 Series.
The Korean brand is on track to introduce 14 EVs globally by 2027, the most recent introduction being the EV9 large SUV, and its local arm says it will sell any new EV it can get.