Kia has unveiled its latest all-electric offering, viz EV9 The SUV, due for an Australian launch before the end of 2023.
The concept debuted in late 2021 and while much of the design remains the same on the outside, Kia has completely refreshed the interior of its latest EV.
The front has a digital pattern grille, vertical headlamps and 'Star Map' LED daytime running lights that create a "lighting experience".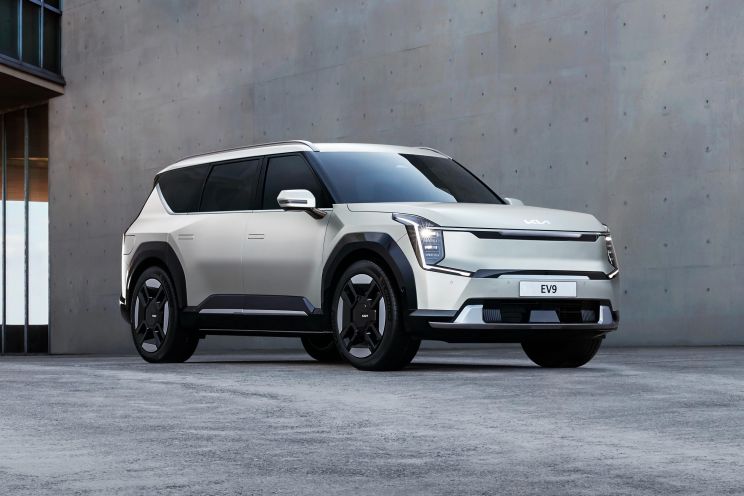 There's a heavy focus on the "Tiger Face" design language that Kia says will continue to feature across its future EV range.
Kia describes its digital Tiger Face as featuring two clusters of small cube lights next to each headlight.
The brand specifically aims to achieve exceptional aerodynamics throughout the design of the SUV.
Dynamic triangular fenders, geometric wheel arches and flush door handles all contribute to the vehicle's aerodynamic efficiency. The rear of the EV9 maintains a similar design that is consistent with the front of the SUV.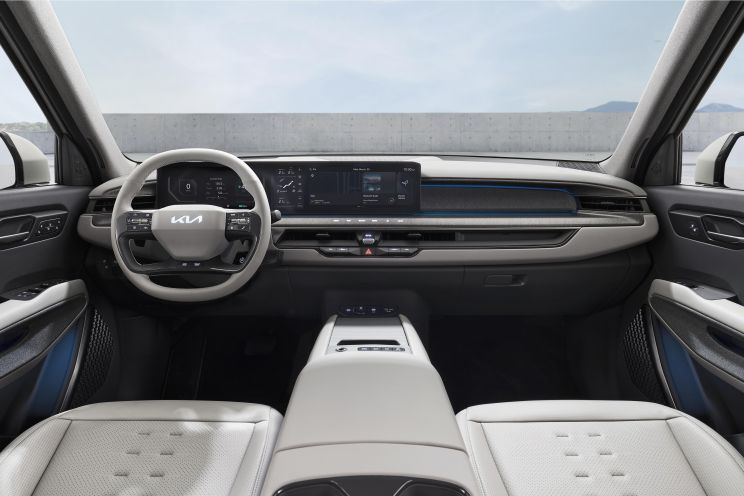 Slim taillights that don't differ much from the concept, which outline the 'clear line' of the tailgate.
Although Kia has yet to reveal the EV9's production dimensions, the concept is measured 2055mm wide, 1790mm highand 4930mm length with a 3100mm wheelbase.
Kia has confirmed the production vehicle will be built on the Electric Global Modular Platform (E-GMP), which already underpins the smaller EV6 as well as the Hyundai Ioniq 5 and Ioniq 6 EV models.
The production model features three rows of seats, and offers two layout options that include six- or seven-seat variations.
The first and second row seats have the ability to recline and relax while charging. The second row also has the ability to rotate 180 degrees to interact with the third row.
In the third row, passengers can take advantage of cup holders and charging points for mobile devices.
Kia has combined two 12.3-inch displays to create a floating panoramic dashboard that extends beyond the steering wheel into the center of the vehicle.
A small 5.0-inch segment screen is used to operate the climate control and separates the two larger screens. There's a slight emphasis on physical buttons throughout the digital dash and instrument cluster.
Production vehicles offer heated and ventilated seats and a motor stop/start function.
Kia has confirmed the EV9 global premiere event later this month will detail all the specifications for the upcoming flagship.
Kia Australia confirmed to Car Expert earlier this year that 400 EV9s have been allocated to Australia for 2023, and will arrive later this year.
What do you think of the all-new Kia EV9?