Kia Australia has once again delayed the introduction of the missing feature for its popularity Carnival people movers, and they are now confirmed to arrive with an upcoming midlife facelift.
Whether a new hybrid powertrain will join them, however, is yet to be confirmed.
General manager of product planning Roland Rivero told Car Expert that since Carnival's backorder count "never really got down to the appropriate level", the next opportunity to introduce the missing feature would be in a mid-life update.
Mr. Rivero explained that all existing orders of Carnival are price protected, but there are different rules regarding mid-life updates. This is likely to indicate an increase in prices.
"That's the opportunity to bring all these features like rain sensing wipers, digital cluster, Blind Spot View Monitor, all these promised features that weren't ready in time for the launch due to COVID," said Mr. Rivero.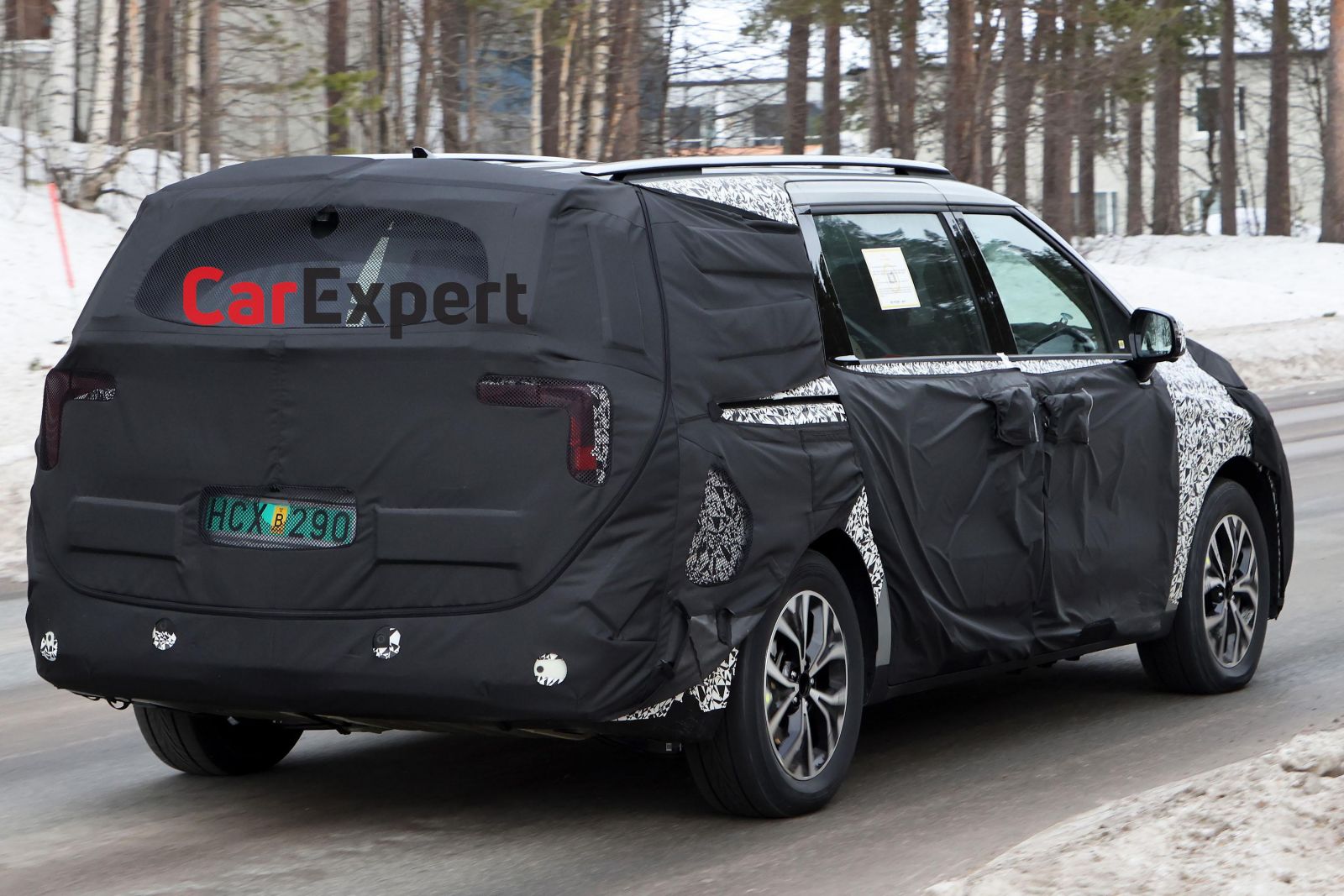 "They will all make an appearance in PE [mid-life update] time."
These missing features were promised to come here when the current generation Carnival was launched in 2020, but it has been delayed several times now.
The company has yet to confirm when the updated model will arrive in Australia, although it will reportedly go on sale in Korea this year.
In addition to its new look, a petrol-electric hybrid version will join the range with an update.
When asked about its existence and whether it would come to Australia, Mr Rivero said Kia Australia had always "got it, but right now right-hand drive is still not safe".
Autospy reported earlier this year that the Carnival Hybrid will reportedly use the same hybrid drivetrain as the Kia Sportage, Sorento and Hyundai Santa Fe hybrids.
In this model, the hybrid powertrain generates a total system output of 169kW of power and 350Nm of torque by sandwiching a 44kW/264Nm electric motor between a six-speed automatic transmission and a 132kW/265Nm 1.6 liter turbocharged four-cylinder petrol engine.
In terms of power, it puts the hybrid between the 148kW/440Nm 2.2 liter turbo-diesel, and the 216kW/355Nm 3.5 liter V6 petrol.
At this stage it is not clear whether the Carnival hybrid will be front- or all-wheel drive. It will likely be a first as Kia has never offered all-wheel drive.
Over the past few months there have been several sneak peeks of the Carnival facelift prototypes caught during testing. The exterior changes give it a look more reminiscent of the EV9 and Telluride SUVs.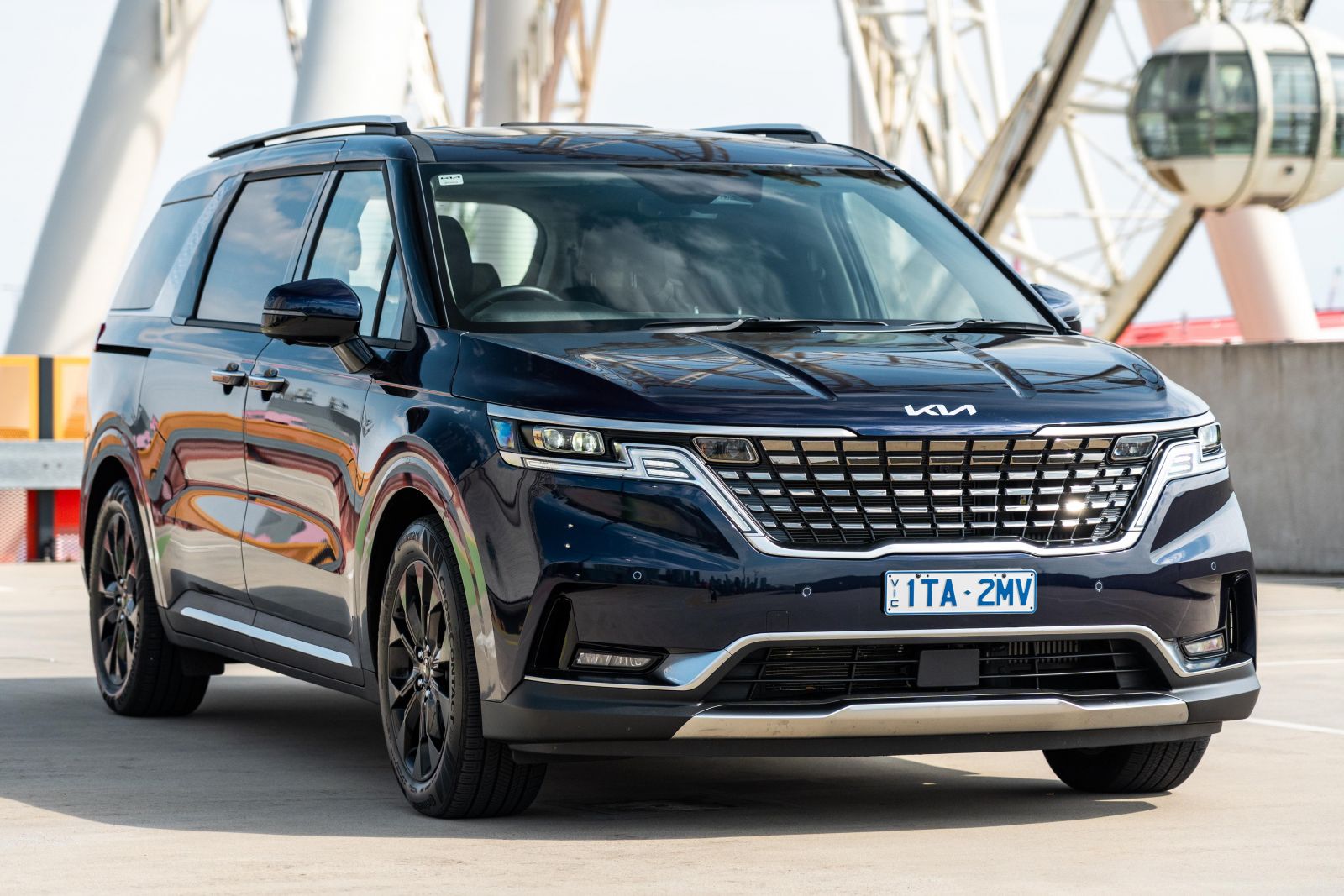 While SUVs are far more popular than people movers, a hybrid model could boost Carnival sales in Australia.
Big Kia has already been helped by the withdrawal of its nearest rival, the Honda Odyssey, last year with sales up 37.4 percent.
It now has a new in-house rival in the Hyundai Staria, while the new Chinese MIFA LDV has gone on sale.
MORE: It's all Kia Carnival