Brand new Mazda CX-60 is not expected to compete for sales leadership like the smaller CX-5, but the company expects volumes to be in line with the top sellers in the mid-size premium SUV segment.
Talk with Car ExpertMazda Australia managing director Vinesh Bhindi said the company would be happy with about 500 units a month, which would put the CX-60 ahead of the likes of the Audi Q5, BMW X3, and Mercedes-Benz GLC.
"We see an opportunity for about 500 units a month," said Mr Bhindi. "If we can do more, we can get more – that's not an issue."
Mr Bhindi confirmed the CX-60 is a brand builder rather than a product like the CX-5, which is in a race for the overall SUV sales leader with the Toyota RAV4 and the all-electric Tesla Model Y.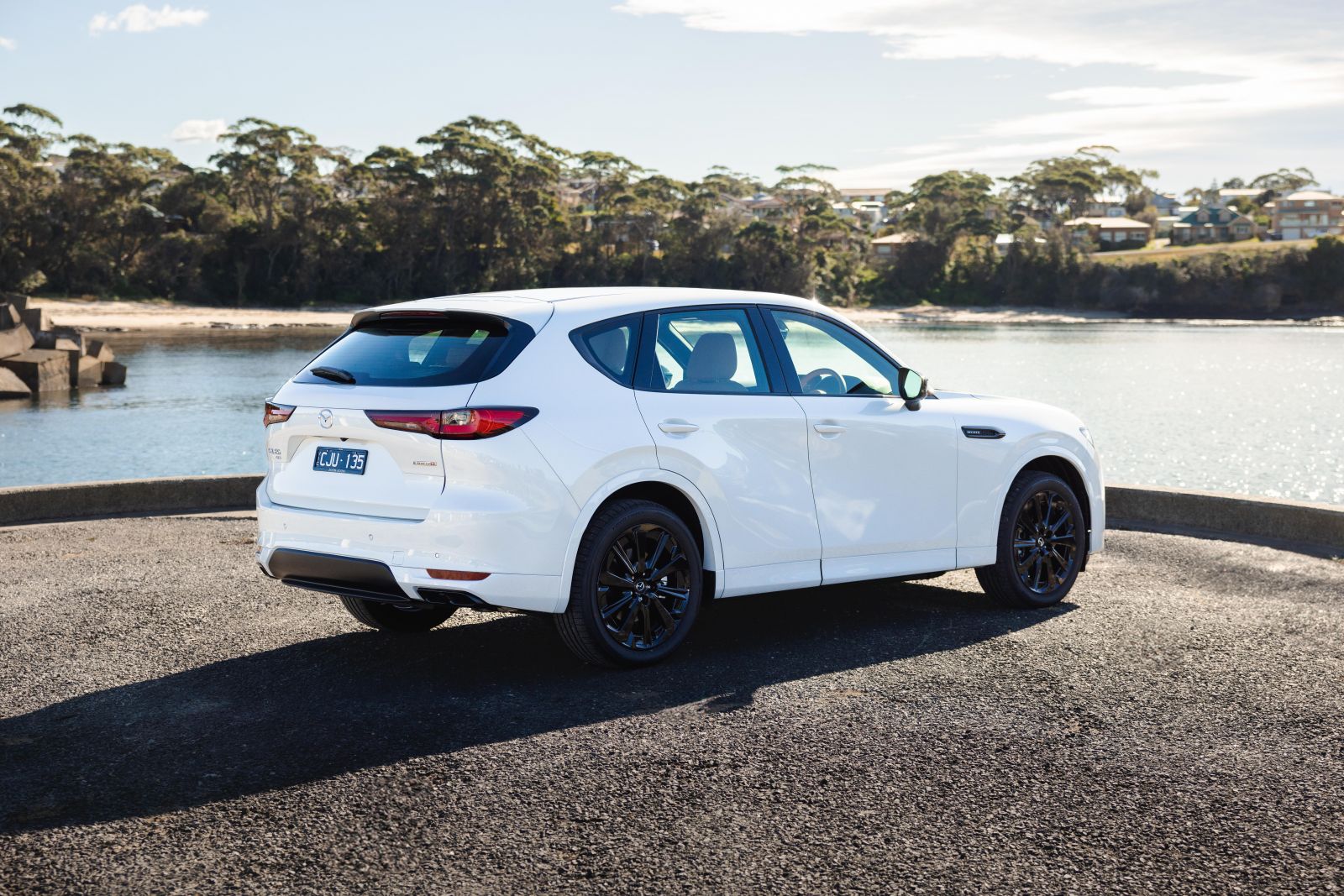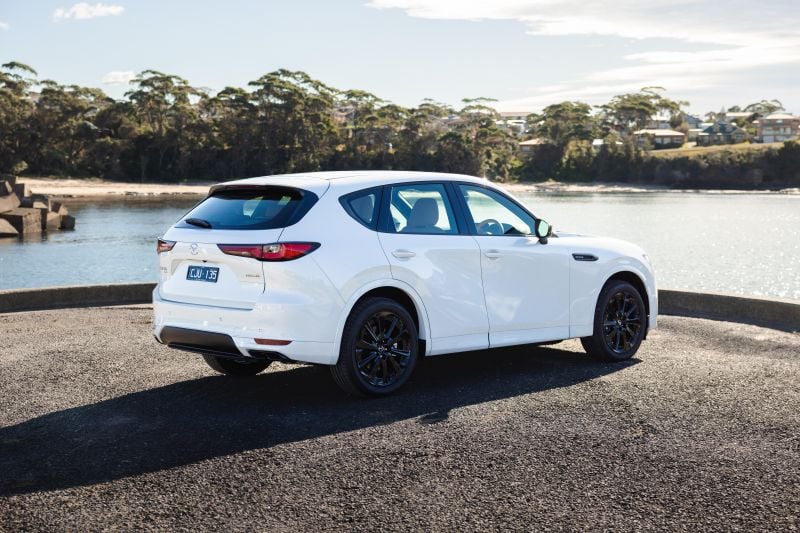 "Our main objective is to give existing Mazda owners, whether they have a CX-5 or CX-8 or CX-9 three-row and their situation has changed, the opportunity to step up to something that better suits where they are. in life – income improves, status improves," continued Mr. Bhindi.
"That's where the CX-60 sits, and we think we can get up to about 500 [per month]."
A monthly sales rate of 500 units equates to 6500 sales per year, which puts the CX-60 in second place behind the Tesla Model Y in the mid-size premium SUV class based on 2022 figures.
For the calendar year 2022 Tesla registered 8717 Model Y even though it was sold less than half the year (in 2023 it already reached 14,002 units on June 30), followed by BMW X3 (4546 units) and Mercedes-Benz GLC Wagon (4325 units) – if you combining the GLC Wagon and GLC Coupe, Benz is in second place with 5856 units.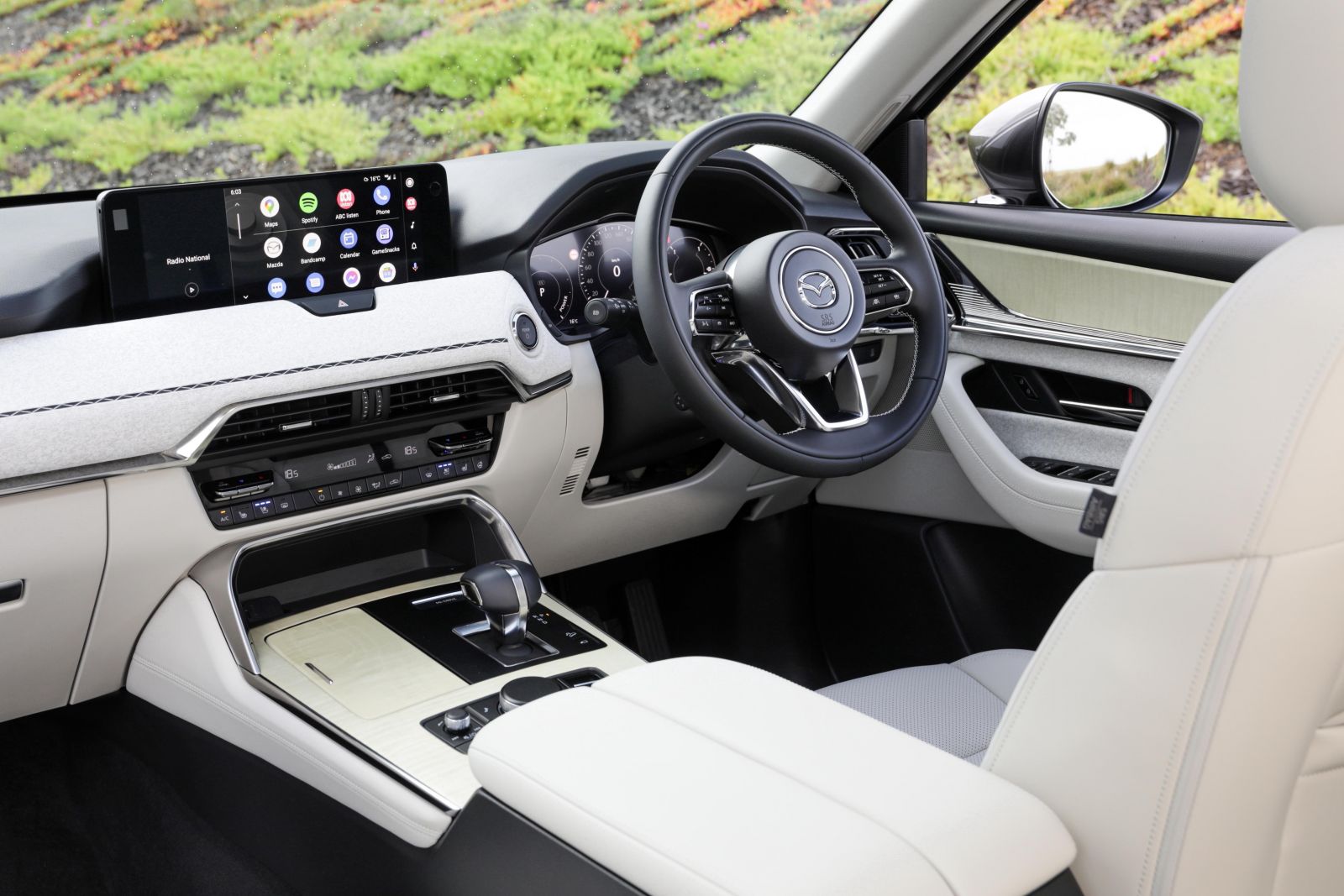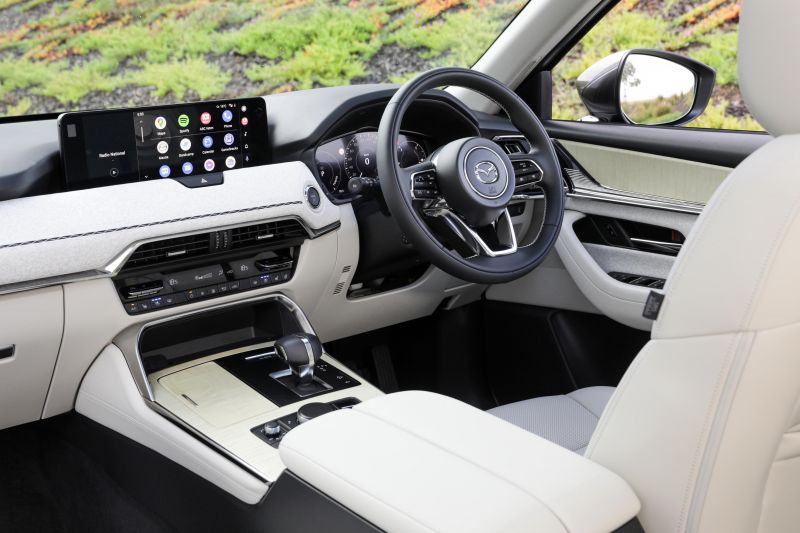 Mazda Australia expects the mid-spec GT version to account for 50 per cent of sales, with the base grade Evolve and top-spec Azami accounting for 30 per cent and 20 per cent respectively.
Furthermore, the e-Skyactiv G 3.3 liter turbocharged inline six petrol is expected to account for 45 percent of overall sales, with the e-Skyactiv D 3.3 liter turbocharged inline six diesel slightly lower at 35 percent.
Finally, the 2.5 liter e-Skyactiv PHEV plug-in hybrid is predicted to account for one in five CX-60 sales (20 percent), equivalent to 100 units per month, and around 1200 units per year.
Despite being a smaller player than the six-cylinder mild hybrid, forecast volumes for the CX-60 Plug-in Hybrid will see it become one of Australia's favorite PHEVs – for reference, the MG HS Plus EV is the top seller in 2022 with 1554 units, followed by the Mitsubishi Eclipse Cross Plug-in Hybrid EV with 926 registrations.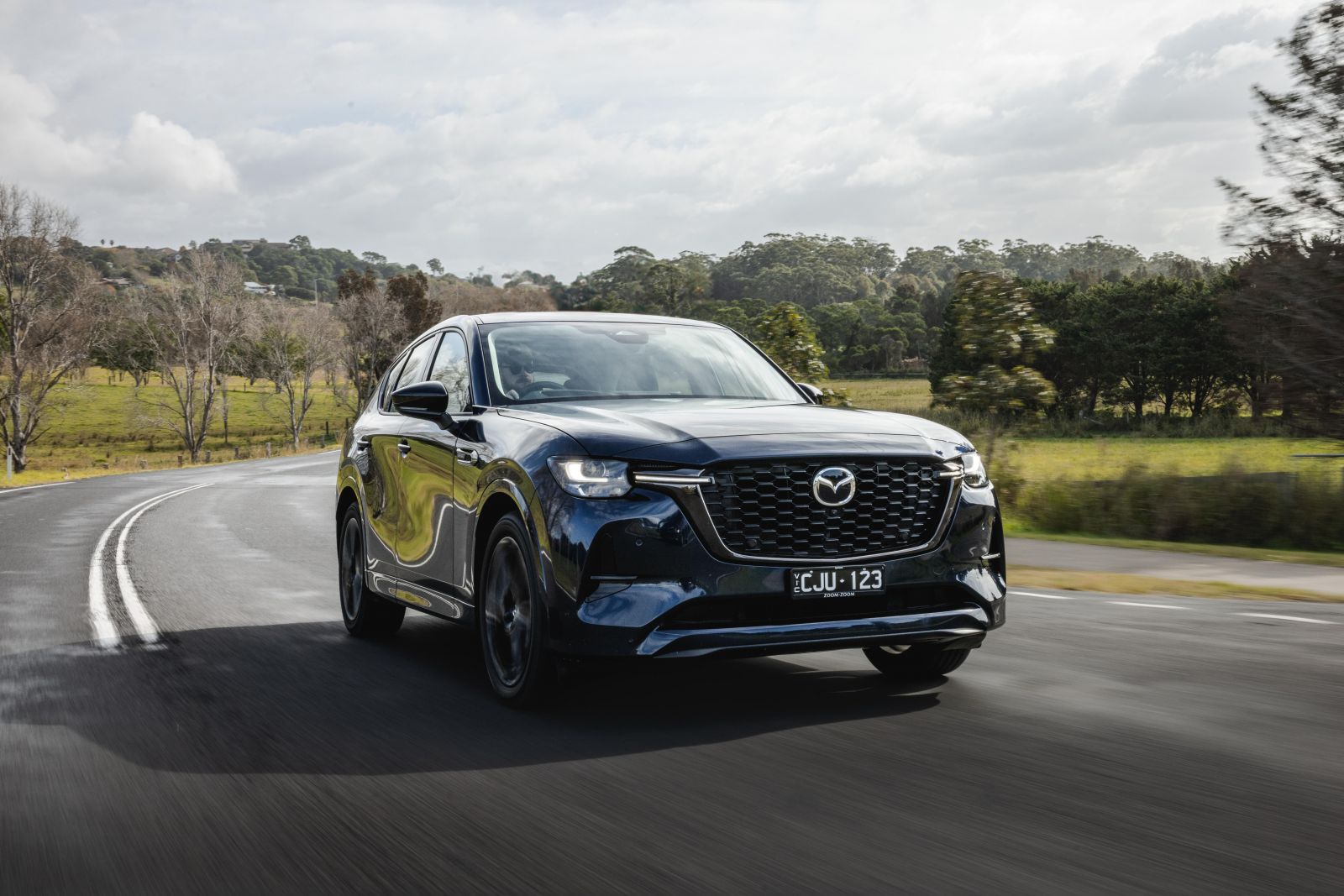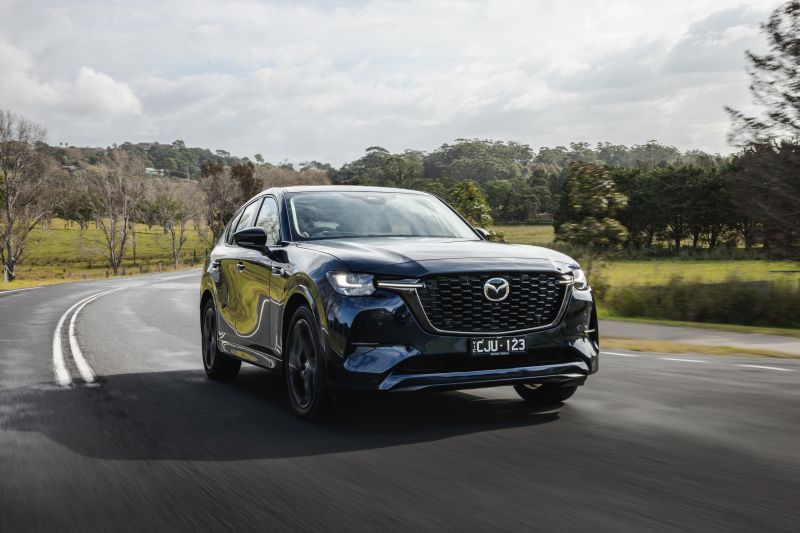 Prices for the all-new 2023 Mazda CX-60 start at $59,800 before on-road costs for the entry-level G40e Evolve inline-six petrol, and rise to $85,500 before on-road for the flagship Azami with P50e PHEV drive.
Diesel models command a $2000 premium over petrol equivalents, while plug-in hybrids cost $10,500 more than diesel equivalents across all trim levels.
Mazda is one of the few brands in Australia to offer a range of plug-in hybrid grades.
MORE: Everything Mazda CX-60