It appears Kia Australia is open to investigating an upcoming performance version of the car that could put it head-to-head with the Ford Ranger Raptor.
When asked directly about the potential for a high-performance version of the highly anticipated ute, called TK internally and potentially wearing the Tasman name, Kia Australia general manager of product planning Roland Rivero didn't rule it out.
"You dissected [the ute] category there is a new part of it that I think every OEM would like to experience. We are no different," said Mr. Rivero.
Although he did not confirm such a variant, his statement suggests Kia Australia is exploring a possible performance version of its TK/Tasman ute. However, it is not clear what form the vehicle will take.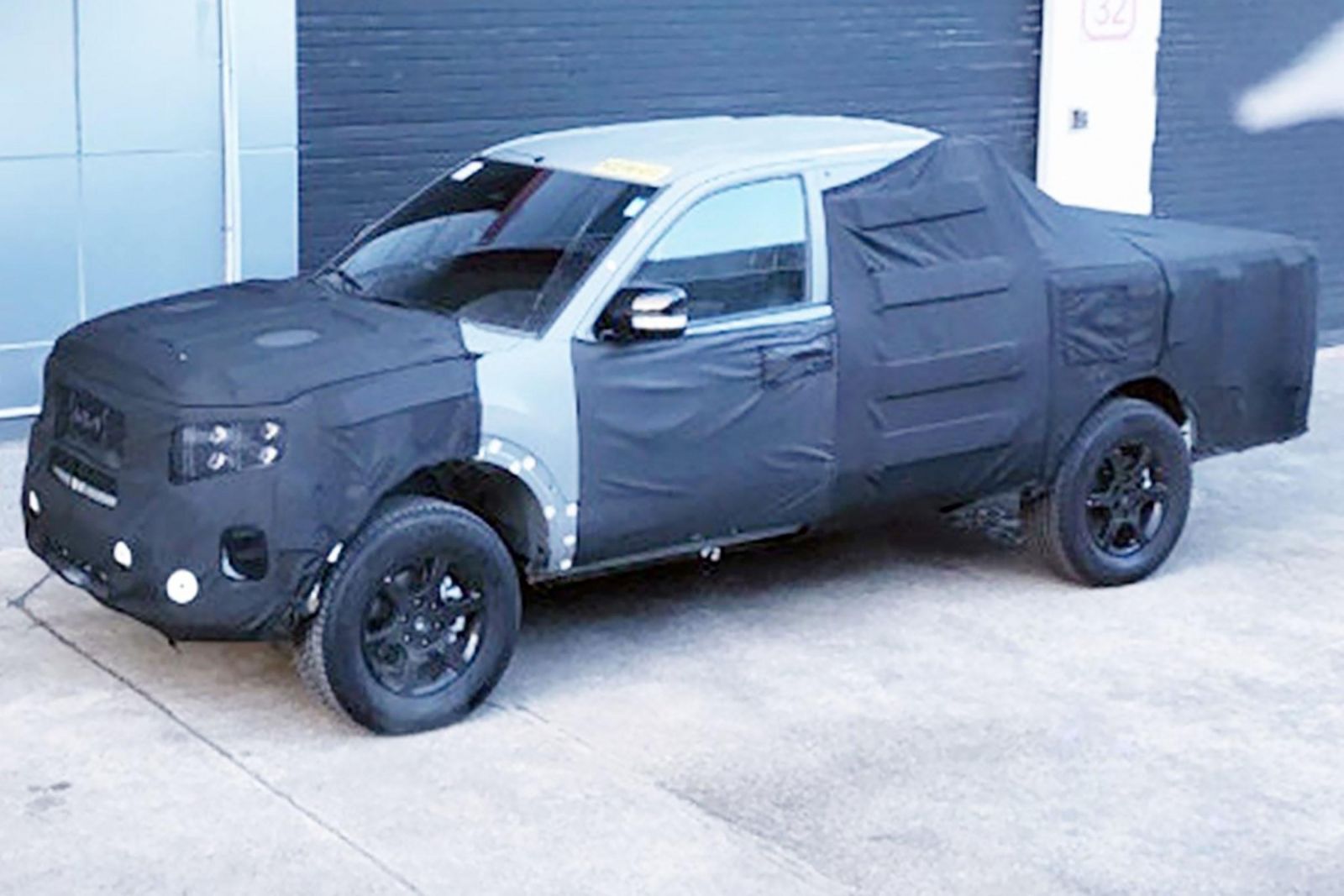 It's unclear whether Kia will go all out with steel-ready versions of its upcoming vehicles, such as the Ford Ranger Raptor, which could potentially pack the same 3.3-liter twin-turbo V6 gasoline engine as the Stinger and Genesis G70.
Another potential way Kia could do to create a performance version of its TK/Tasman ute is to tune the diesel engine and change the suspension settings. This would make it similar to the Toyota HiLux GR Sport, Mitsubishi Triton Xtreme and Nissan Navara Pro-4X Warrior, among others.
As previously reported, the Kia TK/Tasman ute is referred to as a "strategic model for emerging markets", with development set to begin in 2020.
There's an Australian connection to the new ute, as Kia engineers have used our ute-loving market as a testing ground.
Mr Rivero added that "many visitors have made the trip" to Australia to experience the local competitors and conditions.
A "substantial" amount of work on the ute has been done in Australia, "although a lot of work is still to be done", according to Mr Rivero.
The TK/Tasman ute has been benchmarked against the Ford Ranger, Volkswagen Amarok and Toyota HiLux and will pack diesel power when it arrives here in 2025. It's also confirmed to be produced in Korea.
A prototype has been spied testing in Korea disguised in sheet metal from the venerable Mohave body-on-frame SUV.
Whether it indicates the TK/Tasman will offer the same engine as the Mohave is unclear.
In Korea, the Mohave is powered by a 3.0 liter V6 turbo-diesel engine that produces 189kW and 560Nm. For reference, the 3.0 liter V6 turbo-diesel engine in the Ranger and Amarok produces 184kW and 600Nm.
The Mohave offers four-wheel drive with electronic low range and multiple terrain modes just like Kia's other SUVs. An eight-speed auto is standard.
Kia has tuned its latest 3.0-litre diesel to the Euro 6 standard, bringing it in line with emissions regulations that may soon be coming to Australia, and are now coming into effect in other markets around the world. Some utes are now EU6 certified in Australia.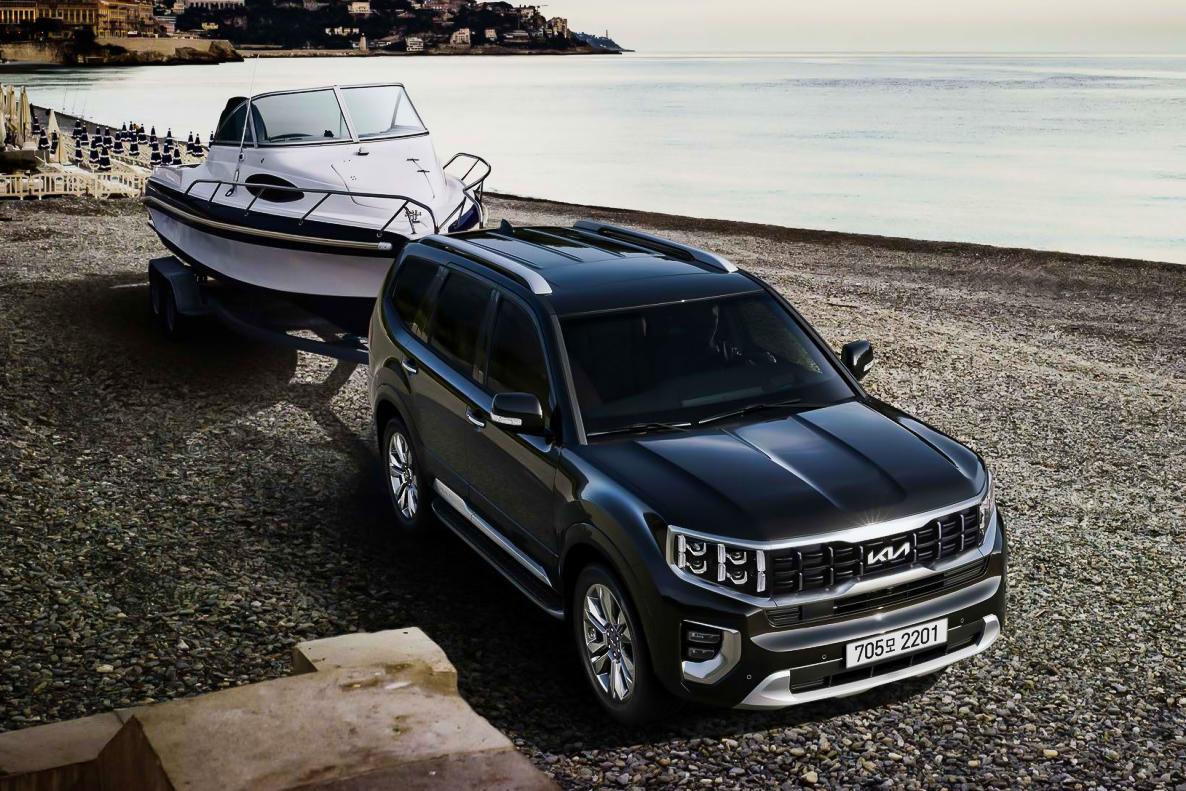 The ute segment in Australia may look a bit different by 2025 – Ford has confirmed the Ranger plug-in hybrid will launch in Europe in 2024, and it may come here, while the next Toyota HiLux is expected to arrive around the same time.
The latter may be based on the same TNGA-F architecture that underpins the LandCruiser, potentially with hybrid and all-electric options.
Also, the new Mitsubishi Triton and Nissan Navara are on the horizon based on the same underpinnings. Mitsubishi is also working on an electric vehicle to sit alongside the Triton, although it's unclear if it will come to Australia.
China will also be in the mix, with GWM set to launch the Shanhai Cannon with diesel and hybrid options before the end of 2023, while the larger King Kong Cannon is being considered for the Australian market.
MORE: Everything we know about Kia's upcoming 'Tasman' ute
MORE: Kia's ute might get a very Australian name
MORE: Kia ute: Dealer leak reveals details on Ford Ranger, Toyota HiLux rival