Ineos has promised to make a dual cab pickup version Grenadiers 4×4 wagon since launch, and this spy shot shows development nearing completion.
These images, posted on Ineos Grenadier Owners Group Forumwas taken in Austria near development partner Ineos Magna.
The tub is distinctive with round taillights, a branded stamp on the carved back door, and extensive bar work. The all-terrain spare tire sits in the tub but we imagine the production model will be mounted under the vehicle.
The dual-cab Grenadier pickup will give buyers a tough alternative to the Toyota LandCruiser 70 Dual Cab, and more car-like competitors like the Ford Ranger and Jeep Gladiator.
The launch time is not confirmed, but this test prototype looks almost ready. Australia, as a key launch market for Ineos and a place that loves utes, will almost certainly be an early adopter.
Engine plans are unknown, but you'd expect it to be carried over from the wagon: meaning a BMW-supplied 3.0-litre twin-turbo diesel and petrol inline-six.
MORE: Ineos Grenadier 2023 price and specs
Both engines are mated to a ZF eight-speed automatic transmission (codename 8HP51 for petrol, 8HP76 for diesel), with what Ineos calls a new "heavy duty" torque converter.
All Grenadier SUVs come standard with permanent four-wheel drive (4WD), with low range accessed via a Tremec 2.5:1 two-speed transfer case. Matching the class leader, the Grenadier SUV has a braked towing capacity of 3.5 tonnes which should be used on a ute.
Inside the SUV are heavy-duty Carraro beam axles at each end, paired with Eibach-supplied five-link coil suspension. It is not known whether Ineos will switch to leaf springs in the rear for the ute or retain coilovers, possibly with two stages on compression.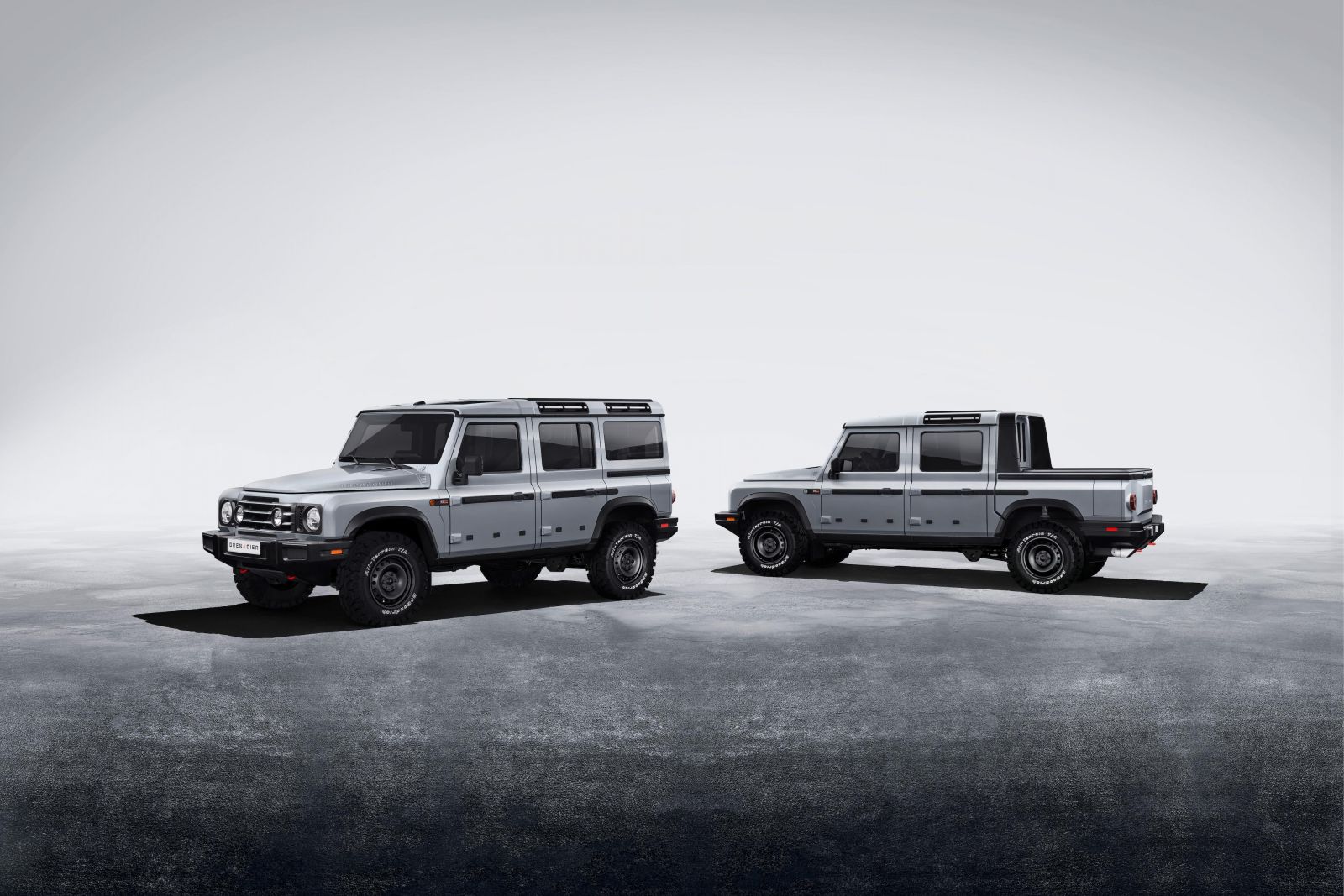 The Grenadier is the brainchild of Sir Jim Ratcliffe, billionaire British engineer and chairman of multinational petrochemical giant Ineos. No expense was spared for his passion project.
The official story says Ratcliffe was hanging out in London's Grenadier pub in 2017, bemoaning Land Rover's decision to kill off the old Defender and replace it with a new, more modern and luxurious SUV model.
Ineos Automotive Australia is a factory supported operation rather than an independent licensed dealer. The company is led here by Justin Hocevar, who previously ran Mini Australia and Renault Australia, and was a senior executive at Jaguar Land Rover and BMW Motorrad.
Production of the Grenadiers will be built at the former Mercedes-Benz (Smart) 210,000 square meter factory in Hambach, France, since purchased by Ineos. Since 2019 the plant has received a $770 million AUD upgrade claim, funded by Mercedes-Benz and Ineos.
As we reported last November, the price of the Grenadier wagon controversially jumped up to 14.8 percent or $13,000, with the company saying it had to lower energy, material and transportation costs.
Entry price for the Grenadier SUV is now $97,000 before on-road costs for the two-seat Utility Wagon, with the five-seat Station Wagon starting at $98,000. Therefore, the price point of the pickup is likely to be in the same place.
MORE: Ineos Grenadier 2023 price and specs
MORE: Ineos Grenadier – Australia's top three in the world for booking holders