The Hyundai i30 Sedan was set for a mid-life update, and Car Expert it's understood it's coming to Australia this year with a revamped model range.
The updated small sedan, which was recently spied in Korea, is expected to arrive in local showrooms in the second half of 2023.
A hybrid model could be an option for Australia, with Hyundai announcing last year it would bring two hybrids Down Under in 2023. One of them, the Kona hybrid, has already been confirmed.
This will be a late arrival for the electric powertrain, which has been offered since the beginning of this Avante/Elantra generation, as it is known in other markets.
The hybrid model uses a 1.6-liter four-cylinder engine paired with a 34kW electric motor, a 1.3kWh lithium-ion battery, and a six-speed dual-clutch automatic transmission.
Total output is 104kW of power and 265Nm of torque.
The hybrid model also features a multi-link rear suspension, as on the N Line model, before the rear torsion beam of the entry-level atmo 2.0-liter four.
US Environmental Protection Agency fuel economy figures have the hybrid sedan sipping 50mpg, or 4.7L/100km, on the combined city/highway cycle. Hyundai also advertised this figure in the Korean market.
With the same powertrain, the Kia Niro HEV achieves a claimed 4.0L/100km, while the rival Toyota Corolla hybrid sedan sips just 3.9L/100km.
Spy photos show typical changes of a mid-life update: revised headlights and taillights, restyled grille and bumpers and new wheel designs.
The I30 Sedan N, in particular, gets almost an Alfa Romeo telephone dial wheel.
But Hyundai's mid-life updates have been known to be more significant than some other brands, and the camouflage on this tester could potentially mask more significant changes like a differently shaped grille or full-width headlight bars, a la the new Kona. , Grandeur and Staria.
There's also a larger area allocated to the sensors for the i30 Sedan's suite of active safety and driver assistance features, although the vehicle can already be had with new Hyundai safety equipment such as active blind spot and rear cross-traffic assist and lane keeping. .
What appears to be an internal bulletin from Korea, shared by Autospyindicates production of the updated model will begin there in March.
Australia now sources all i30 Sedan and hatchback models from Korea, barring the i30 N hatchback which originates from the Czech Republic.
While the future of the hatchback is far from certain, with Hyundai confirming the i30 N hatch will not see a second generation, the i30 Sedan is expected to see another generation – including as a hot N model.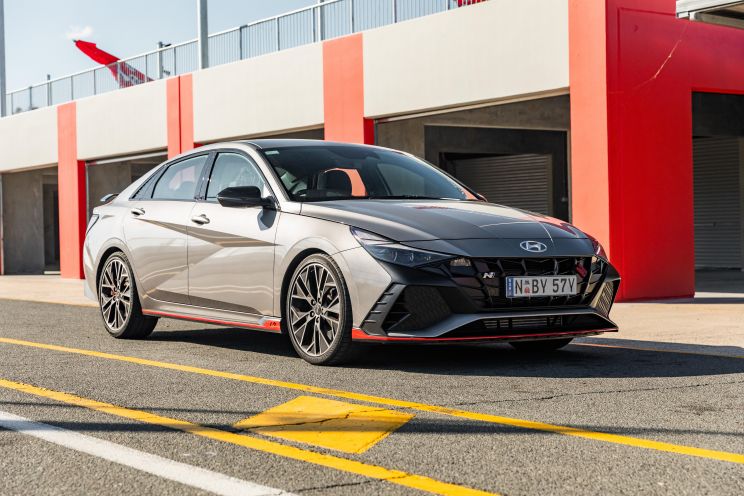 "The I30 N is quite safe, at least the sedan version, so we will see the next generation car with a new petrol engine, as it is already in our long-range plans," said executive technology advisor Albert Biermann.
"In Australia we are in a good position. Other markets like Europe are dreaming and there is a good chance there will be no more N combustion engine cars in some markets with Euro 7 regulations approaching.
"When we talk the CN EV part, it could be a hatchback at that time, but it may take some time to get there, to improve it."
The N model is important to Hyundai in Australia. Our market is Hyundai's third largest by volume for N vehicles, and the largest on a per capita basis.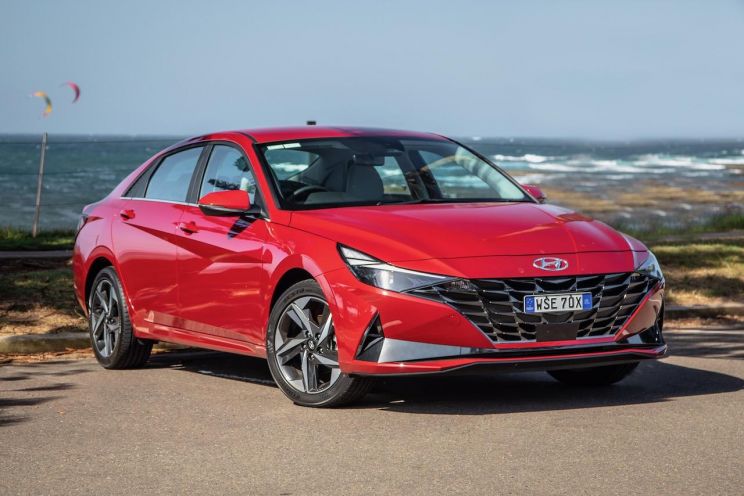 Known as Avante in Korea and Elantra in most markets, Hyundai chose to call it the i30 Sedan in its latest generation even though it uses the newer K3 base than the i30 hatch.
The clever renaming has the advantage, however, of allowing the company to consolidate all hatch and sedan sales here, pushing Hyundai's small car lineup closer to the Toyota Corolla.
Last year, Hyundai sold 21,166 i30s, behind the Corolla (25,284) but well ahead of the third-placed Kia Cerato (12,354).
MORE: It's all Hyundai i30