From the April 2023 edition of Car and Driver.
We don't recommend reading car magazines while driving (although we do recommend reading them at other times). When you're behind the wheel and need automotive content, your choice is to listen to Jan & Dean's "Drag City" on repeat or explore some of the thousands of car-themed podcasts. Among the famous offers, such as Adam Carolla's CarCast and Matt Farah Smoking Tires, and shows with specific collecting, racing or historical themes, there's bound to be a pod to match your driving style. We recently spent time touring Hollywood in a BMW M5 with ex C/D editor-in-chief Eddie Alterman, talks about what makes podcasts such a great way to learn about cars. He should know—he hosts one, Car show! with Eddie Alterman.
Alterman's interest in podcasting is based on the format itself. "It's an intimate storytelling medium," he says. "You're right in the ear of the listener." Civilization began when humans first learned how to share information through speech, so it's probably the best way for us to learn. "We tend to absorb the nuances of someone's voice and what is said a little better, remember more."
Podcasting, with its friendly and easy-to-remember nature, seemed like the right way for Alterman to tell a historically relevant story. "I want to show the car at the intersection of all these interesting human activities," he said. "The Corvair represents accountability and human responsibility. The Jeep, we still love it because it's our last link to World War II. The minivan came out in a time of great parental insecurity. That positioning can make the car attractive to people who think they don't like it." car."
Not all hosts think of Gutenberg's Brackets when they turn on the mic, but even if you're just listening to make your workout or commute go faster, the right podcast can feel like having a buddy along for the ride.
---
UP WITH MARCUS AMICK
Industry analysis, tech deep dives and concept cars for your future autofocus time. Amick is that rare interviewer, the kind who knows how to ask a question and then get out of the way to let the guest answer. If you're tired of podcasts that have more distractions than lunch with toddlers, tune in. As promised, Amick gets to the point.
DINNER WITH THE RACERS
Ever dreamed of getting drunk with Mario Andretti or sharing a sandwich with Geoff Bodine? Dinner with Racers hosts Ryan Eversley and Sean Heckman lived the dream. The two meet retired and current racers at local diners and sometimes at drivers' homes to squeeze in racing and personal (sometimes very personal) stories. DWR is casual, funny, and often surprising.
CARS AND CULTURE WITH JASON STEIN
Great interview, and not just with auto industry people. You'll learn about everything from Toto Wolff's difficult childhood to being a car nerd in Hollywood and sports. Stein is most likely talking to the bass player from Coldplay because he is the CEO of Dodge. The series covers design, technology, collecting, nine-second C8 Corvette racing and more.
KRUSH CAR IS HOTBOXING
Hotboxing is like a road trip with a punk-rock girl group. There are laughs, crude jokes, and lots of interesting project cars. Guests include mechanics, tattoo artists and stuntwomen. Some episodes are snapshots of host builds, while others quiz guests on their automotive interests or share advice for newbies. It's a good-natured and all-encompassing explosion.
THE DORK-O-MOTIF PODCAST
Dork-o-Motive host Brian Lohnes has a voice we want to talk about all our lives. We'll settle for his tales of vehicle history, from rocket-powered axles to steam engine demolition derbies. Lohnes dug up old newspaper stories and also recorded interviews about exploding headlights and World War II convoy heroes. They are so good, you'll wish your trip was longer.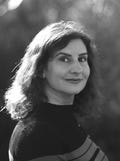 Senior Editor, Features
Like a sleeper agent activated late in the game, Elana Scherr didn't know her calling at a young age. Like most girls, she plans to become an artist astronaut vet, and comes closest to the latter by attending UCLA art school. He drew an image of a car, but did not own it. Elana reluctantly got her driver's license at 21 and discovered that not only did she love cars and wanted to drive them, but other people loved cars and wanted to read about them, which meant someone had to write about them. Since receiving the activation code, Elana has written for numerous car magazines and websites, covering classic reviews, car culture, technology, motorsport and new cars.