The Genesis GV70 goes into production in 2020, arriving in Australia the following year, so it's getting closer to mid-life update time.
In a photo shared on Owner of Genesis GV Australia group on Facebook, we can see a camouflaged example of a vehicle carrier that has some cosmetic tweaks.
The reveal could happen this year or, perhaps more likely, in 2024.
The front and rear differential level lighting – a Genesis signature – continues, but the interior elements appear to have been revised. This stills poster, taken in South Korea, says the new headlights feature matrix LED technology.
There's also a new wheel design, while camouflage may hide tweaks to the front and rear bumpers.
It's unclear what other changes might come with this mid-life update.
The GV70 currently offers a choice of turbocharged four-cylinder petrol and diesel engines, a twin-turbo V6 petrol, and a dual-motor electric powertrain.
It is the brand's best-selling vehicle in Australia. In the first half of the year, Genesis sold 516 examples – more than all other brand models combined.
Although it has yet to reach the segment heights of Audi, BMW, Mercedes-Benz and Lexus, the GV70 has comfortably outsold the Alfa Romeo Stelvio (89 sales) and the recently introduced Maserati Grecale (234), while also outselling the Land Rover Discovery Sport and Range Rover Evoque combined (387 sales).
The GV70 isn't the only Genesis product set to go under the knife, with the updated GV80 also spied testing recently.
The GV80 range also gets a new SUV coupe body style, but we're yet to hear of a similar introduction for the GV70 to rival the BMW X4.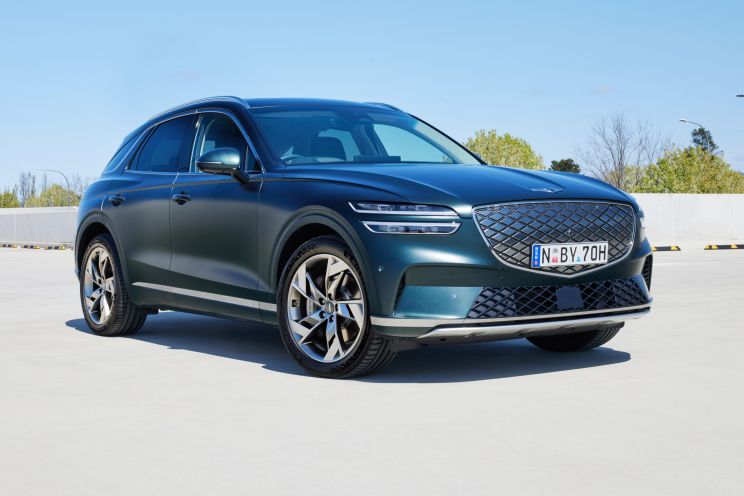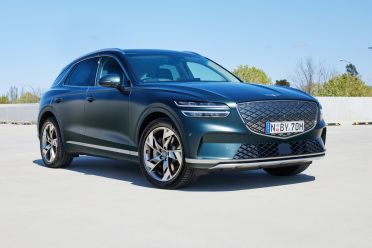 MORE: Everything Genesis GV70