The world is going electric, but the old V8 isn't dead yet. Just ask General Motors.
The group's sixth-generation V8 small-block engine will be built in Flint, Michigan, using components made in Michigan, Ohio, and New York on the back of a US$854 million (A$1.2b) investment announced this week.
When it goes into service, the engine will be featured in "full-size truck and SUV" models. What role it will play in the sports car space is less clear, as the Corvette E-Ray shows a clear intention to bring a GM icon to life.
It will replace the fifth-generation engine family first introduced in the 2014 Chevrolet C7 Corvette, and currently featured in the Chevrolet Silverado pickup sold in Australia by GM Specialty Vehicles.
"This investment supports GM's US manufacturing operations, which include more than 50 assembly, stamping, propulsion and component plants and parts distribution centers across the country," said Gerald Johnson, GM's executive vice president of global manufacturing and sustainability.
"It also highlights the company's commitment to continue providing customers with a strong portfolio of ICE vehicles going forward while continuing to accelerate its transformation to an all-electric future."
Such a large investment in a new internal combustion engine, let alone a V8, is unusual in 2023.
Audi said it would not develop any new internal combustion engines after 2026, and Hyundai shut down most of its engine development division at the end of 2021 in anticipation of an electric and hydrogen fueled future.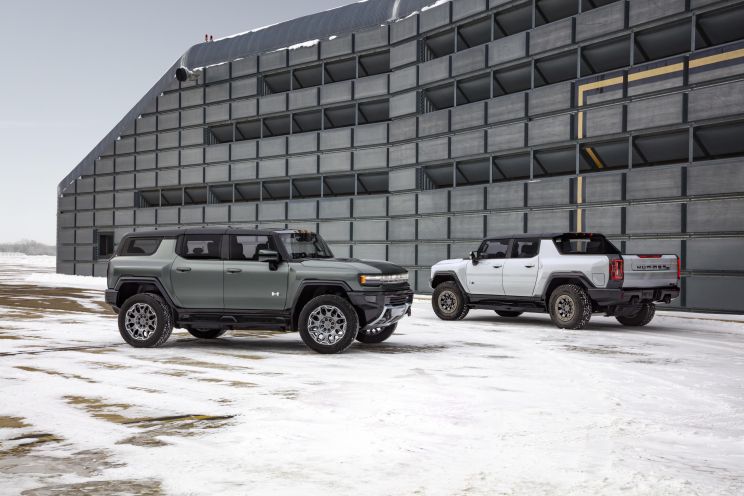 General Motors wants to sell only electric vehicles by 2035, and has invested heavily in the development of batteries and next-generation Ultium motor technology.
It committed in 2021 to pour US$35b (A$46.3b) into the development of electric and autonomous vehicles by 2025, with the aim of becoming a global leader in the emerging battery, fuel cell and autonomous driving technology spaces.
It will offer 30 electric vehicles worldwide by 2025, with 40 percent of its US lineup going fully electric at the same time.