General Motors working on a two-door electric ute at a reasonable price.
Seen by Automotive News at GM's design studio in Warren, Michigan, the ute appears to be smaller than the Ford Maverick and Hyundai Santa Cruz, dual-cab unibody utes measuring between 4.9m and 5.1m in length.
The mystery ute has a 4- to 4.5-foot (1219mm to 1371mm) long tub and a low roofline. For reference, the Maverick has a 1381mm tab, while the Santa Cruz measures 1323mm.
It will reportedly be part of a range of affordable EVs priced below US$30,000 (A$43,316).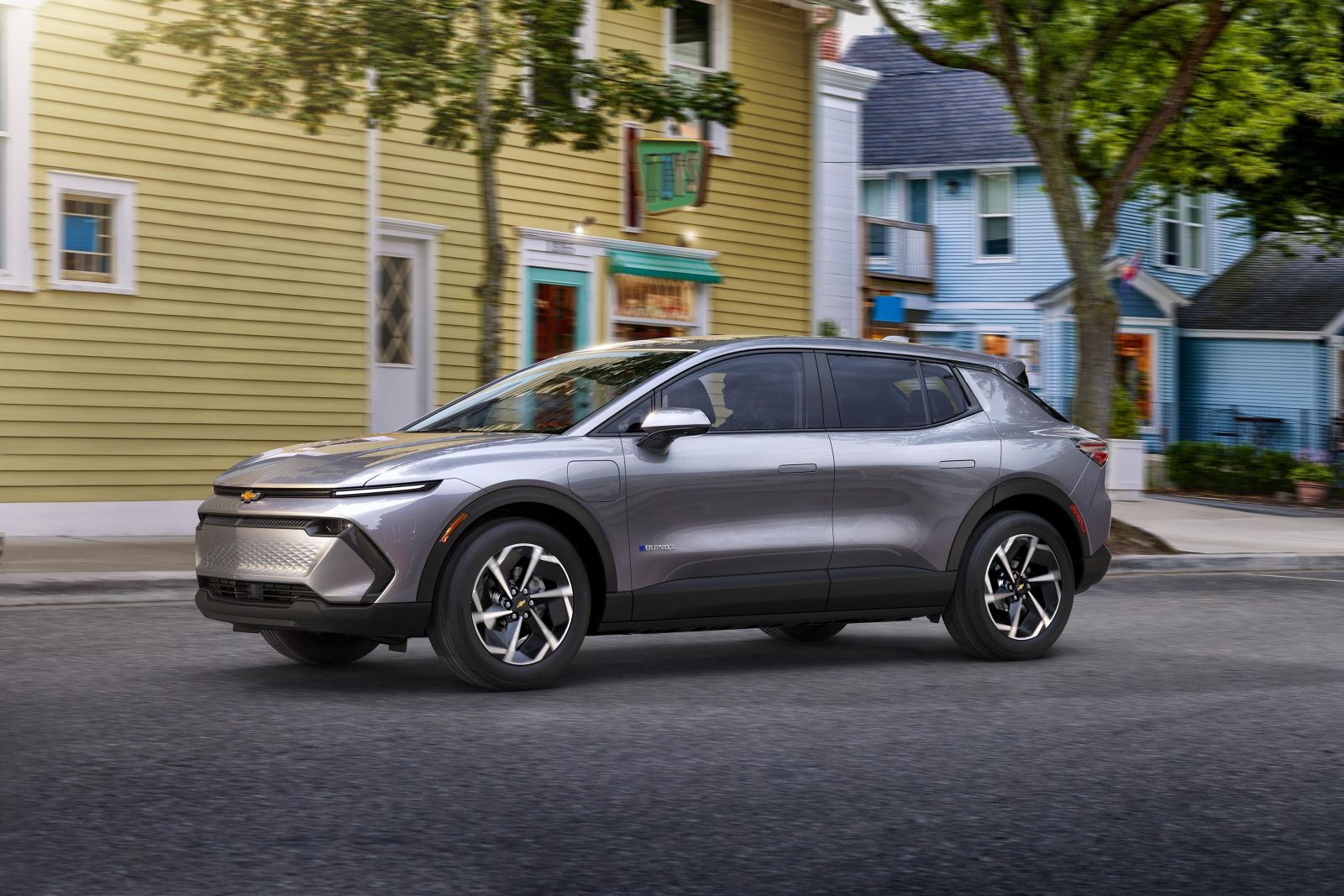 Chevrolet will introduce the mid-size Equinox EV crossover on the Ultium architecture this year with a base price of around US$30,000. It will join the Bolt and Bolt EUV, which launch at US$26,500 and $27,800 (A$38,256 and $40,132) respectively.
GM has not released any images of the model or said when it will enter production.
It also doesn't indicate what brand it will sell, although Chevrolet or GMC seem like obvious choices.
The marketing image is seen by Automotive News indicates a ute used for recreational activities such as surfing.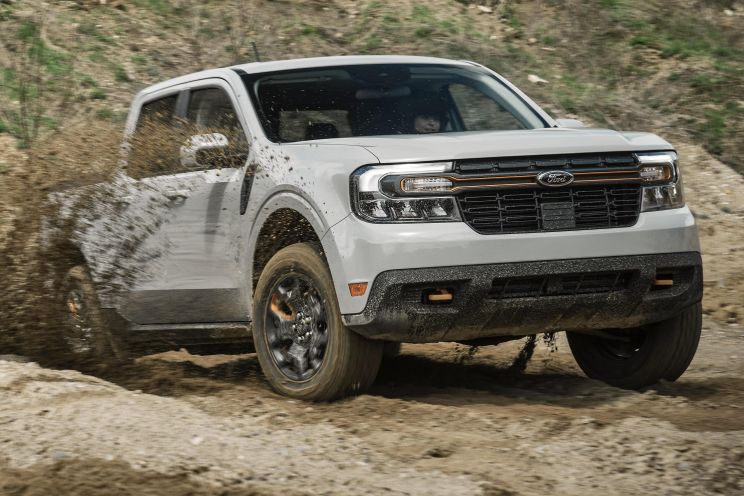 "We create this to get a reaction and then try to modify it or move on. What works? What doesn't work? What do you expect?" said Michael Pevovar, Chevrolet's director of affordable EVs and crossover design.
"Capacity is an important part of this, and there are many different ways to approach it.
"The input may come back that it's too small, and that's OK. Maybe [it won't be] right for what this architecture can provide, but does it have legs for different architectures where it might need to be a little bigger?"
GM has already introduced an electric pickup, the GMC Hummer EV. It will launch two more full-size models, the Chevrolet Silverado EV and GMC Sierra EV, with deliveries of each starting this year and beyond.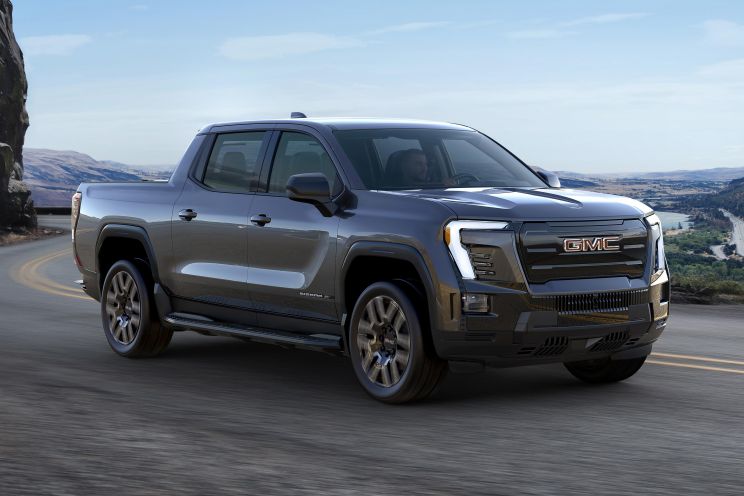 Automotive News it was reported last year that GM would launch the Chevrolet Colorado EV and GMC Canyon EV in 2026, to be sold alongside the recently redesigned gasoline-powered Colorado and Canyon.
It's unclear whether the ute shown to the media is front-, rear- or all-wheel drive, though the mention of a "low roofline" suggests it has a more car-like appearance than the Colorado and Canyon.
In their latest generation, the Colorado/Canyon cousins ​​are no longer available in two-door guise, with buyers typically gravitating to dual-cab vehicles.
The body style is more popular in Latin America, with markets such as Mexico offering a single-cab version of the rebadged Chevrolet S10 Max – LDV T60.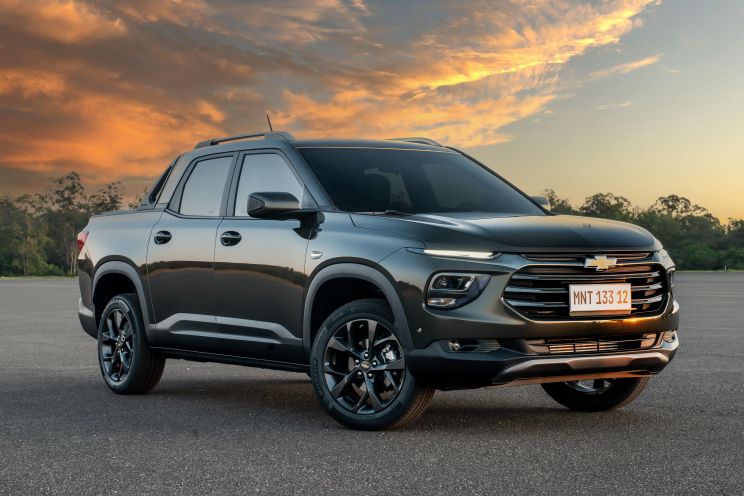 The last car-based utes sold by GM in the US were the Chevrolet El Camino and GMC Caballero twins that left production in 1987, but the format also remained in Latin America.
The Chevrolet Montana/Tornado is based on the Opel Corsa/Holden Barina and later the Chevrolet Agile hatch, and comes exclusively with two doors.
The new generation was revealed in December 2022, shifting to GM's Global Emerging Market (GEM) base and adding two extra doors in the process.