Ford has yet to reveal its first electric vehicle (EV) based on the Volkswagen Group's MEB architecture but it is already looking at using a different foundation for future models.
follow Financial timeFord is reportedly looking to launch an EV from mid-decade that will use its own in-house electric architecture instead, which is being engineered in the US.
This Ford-designed EV architecture will have "no kind of integration [with Volkswagen]it's very versatile, very capable," according to Martin Sander, Ford of Europe general manager, passenger vehicles.
"We're exploring all kinds of opportunities, how far we can go, what kind of segments we can cover with this."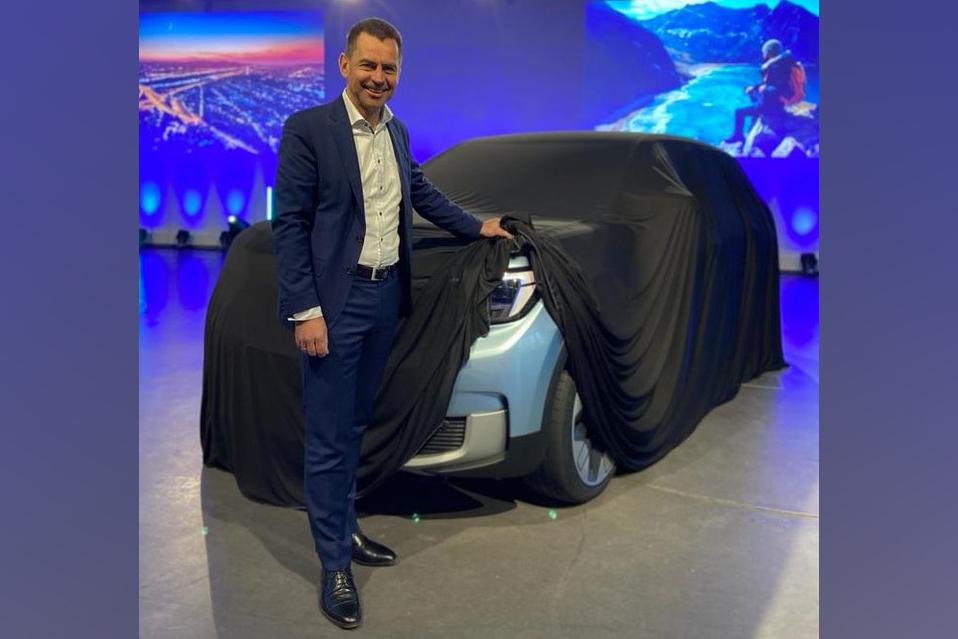 According to Mr. Sander, there is still no final decision on this Ford-designed EV platform, nor the collaboration on EVs with Volkswagen as a whole, but the company is reportedly "open" to building future vehicles on platforms from either Volkswagen or "other companies".
The current Ford Mustang Mach-E uses an in-house designed underpinning, which Ford says has similarities such as hardpoints to the C2 platform used by combustion-powered models like the Focus, but no shared parts.
As previously reported, Ford will expand its electric SUV range in Europe with two EVs based on the Volkswagen Group MEB architecture that will be produced at the Blue Oval plant in Cologne, Germany.
The first of these EVs was recently teased, with Mr Sander posting an image of him lifting the wraps concealing the as-yet-unnamed vehicle.
At the same time, a teaser image of the EV was published on the Ford of Europe blog.
Both images reveal a fairly upright body, with LED daytime running lights at the front somewhat reminiscent of the Explorer or Edge, and a beltline upkick towards the C-pillar.
The body looks more stylish than the Volkswagen ID.4 and ID.5 that will share its underpinnings, and boxier than the unrelated Mustang Mach-E that will share showroom space with it.
Ford has already previewed this crossover in a shadow teaser of the nine EVs it plans to have in Europe by 2024, which include five van or van-based models.
The remaining four vehicles are SUVs: the upcoming Puma EV; The Mustang Mach-E is already on sale; the crossover previewed today, labeled 'Sport Crossover'; and another vehicle labeled 'Medium-size Crossover'.
It's not clear how big the so-called Sport Crossover is, though it may be sleeker but the same size as the Mid-Size Crossover.
At this stage, no plans have been announced to sell either outside of Europe.
The company has invested US$2 billion (A$2.98 billion) in modernizing its Cologne, Germany factory, which currently builds the Fiesta, and will start production of an EV there from the end of next year. Fiesta production ends in June.
Ford will have a fully electric passenger vehicle range in Europe by 2030, with every model line "zero emission capable" by 2026 – whether plug-in hybrid or full EV.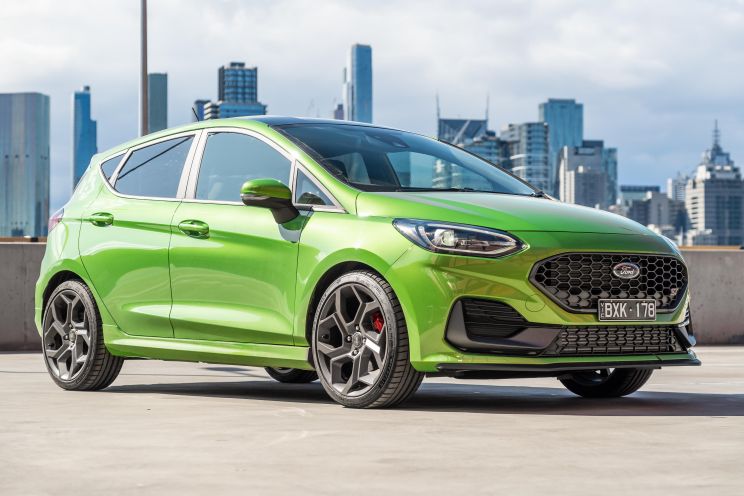 Its range of commercial vehicles will be zero-emissions capable by 2024, with the E-Transit to be joined by the E-Transit Custom and plug-in hybrid Ranger in the works. By 2030, it expects two-thirds of its commercial vehicle sales to consist of PHEVs or EVs.
Ford ended production of the Fiesta and Focus – following the discontinuation of the European Mondeo – and focused on SUVs, commercial vehicles and the Mustang in Europe.
It also says it is rediscovering its "spirit of adventure", and will emphasize its American identity.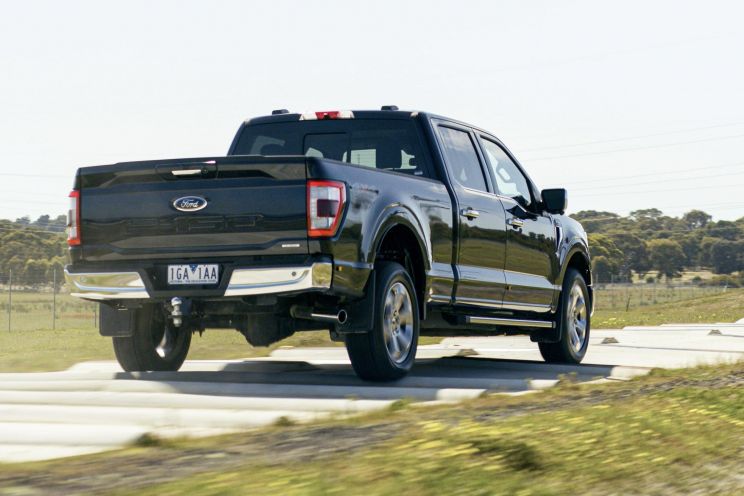 Although Ford is one of the most famous and successful American automakers, its European operations have long developed vehicles tailored to European tastes.
Most of these vehicles were sold in Ford's home market of the US, but there were often major differences in styling and positioning between US-focused models like the F-150 and Bronco and more "international" fare like the Fiesta.
The company's European marketing chief said in a blog post from December last year there was a "disconnect between the passion we feel for our brand at Ford, and the more pragmatic lens that consumers use today".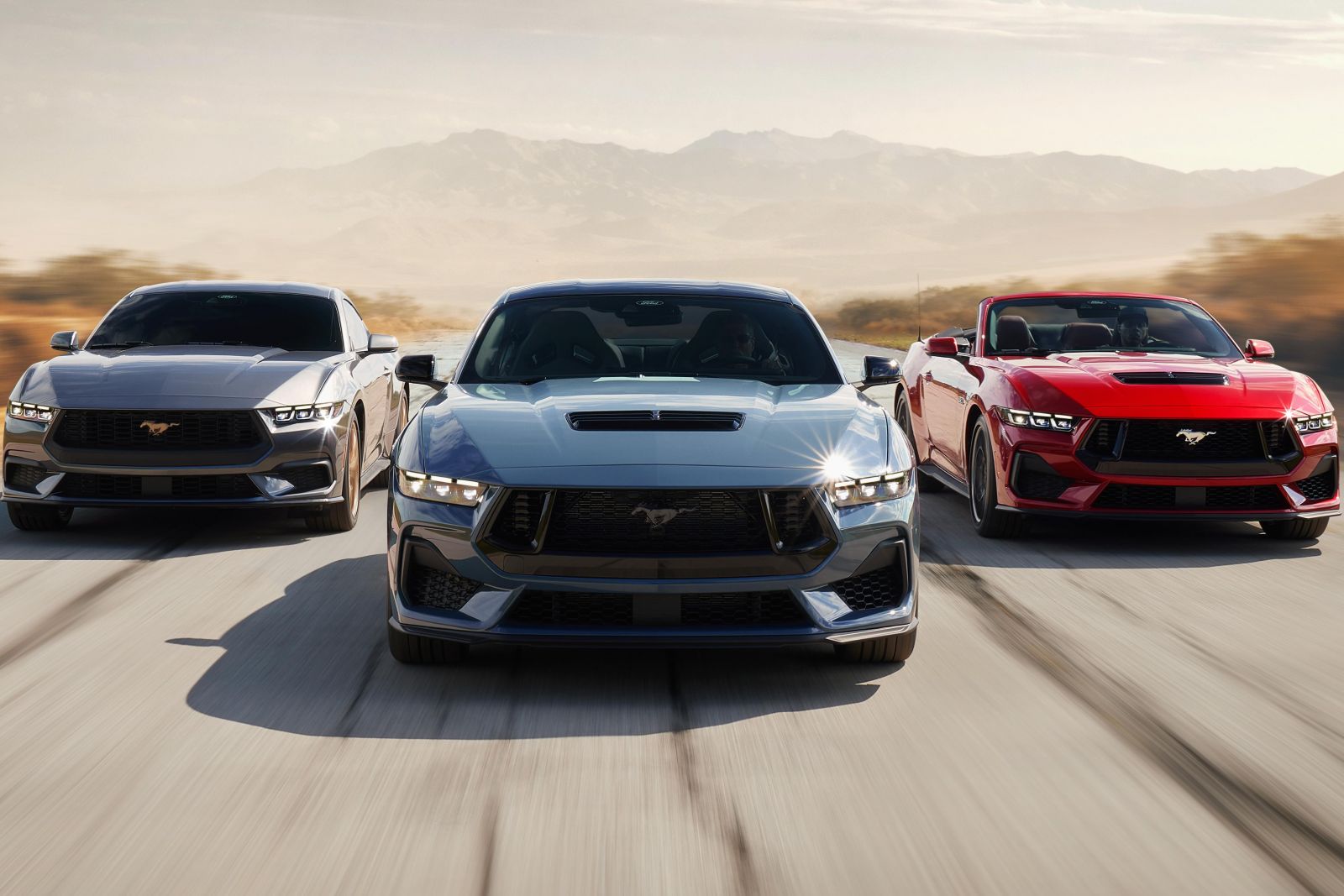 "At our core, we've always felt we were one more keyword to come out of our consumer research: 'America'" says Peter Zillig.
"Adventurous Spirit is an ethos that will help drive our transformation in Europe, by helping us connect emotionally with consumers who say they know we're American, but don't feel like we're American."
To that end, the distinctly American Mustang will be joined on the continent by the Bronco. The Ranger Raptor will also give buyers a somewhat non-European performance option.
MORE: Ford teases first VW-based electric vehicle
MORE: Ford plans seven new EVs for Europe, including Puma EV