The Mazda BT-50 goes head-to-head with the all-conquering Ford Ranger and Toyota HiLux in the sales race.
It shares its chassis and engine with the Isuzu D-Max under the skin, and is one of the newer options in the dual-cab ute world having debuted locally in 2020.
Burwood Mazda in Victoria has 30 examples of the BT-50 in stock, ranging from the low-end XT cab chassis to the high-end SP.
It's currently offering a free tow bar, or three years of free servicing to anyone who buys an in-stock BT-50.
If you're interested in a BT-50, CarExpert can help you find one and connect you with the right dealer. Click on this link for more information.
You may have noticed the buy and sell buttons at the top of our site – they're our connection to the dealer world, and each week we get updates on stock availability across certain brands.
Our aim is to update our audience as often as possible with deals that are available and stock sitting with those dealers.
To take advantage of these in-stock vehicles, hit the "Buy a Car" button on this page to be connected with our team, or use the links below. We don't use your details for anything other than connecting you with our team and a dealer. Any contact you have with a dealer is no obligation, and at no cost to you.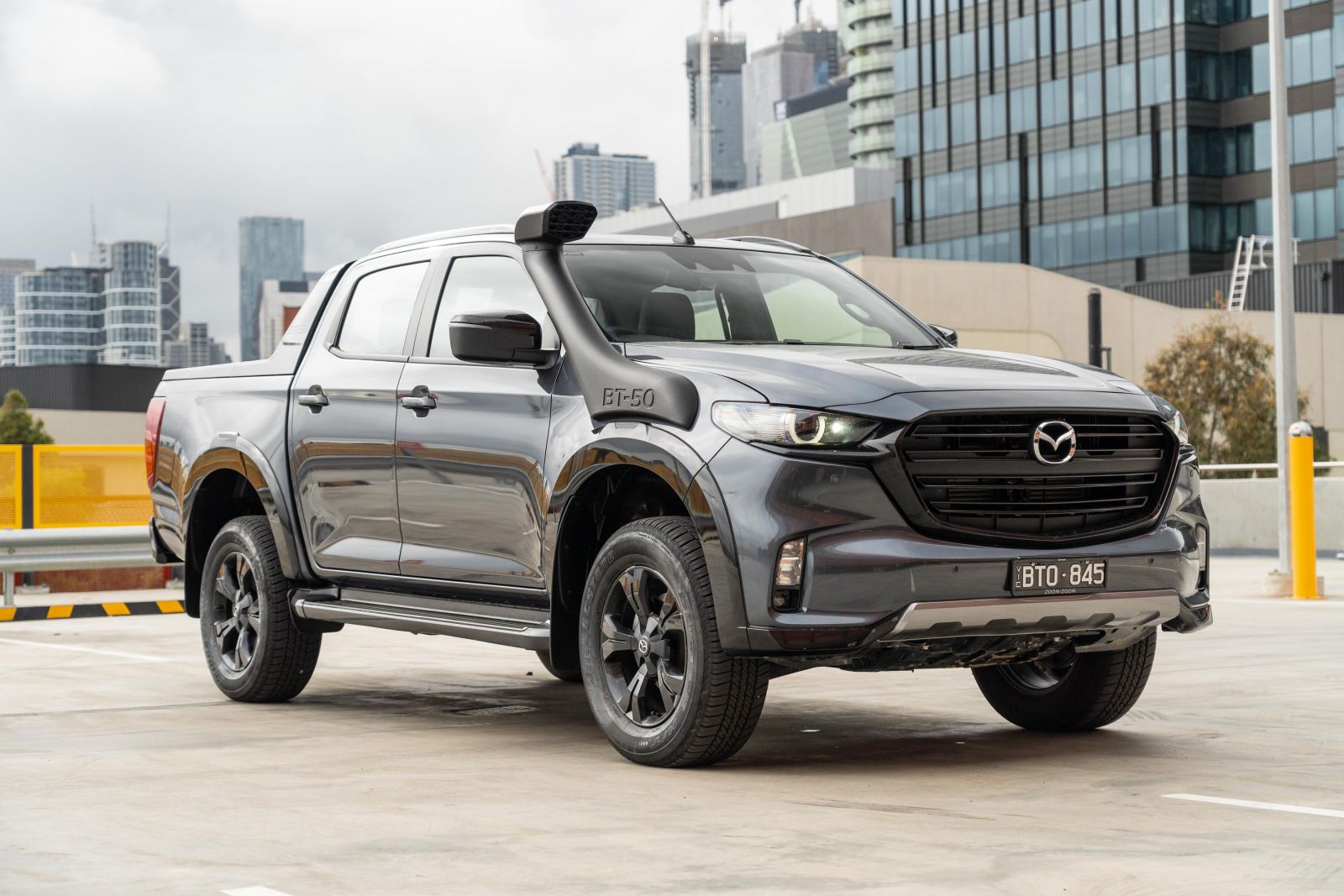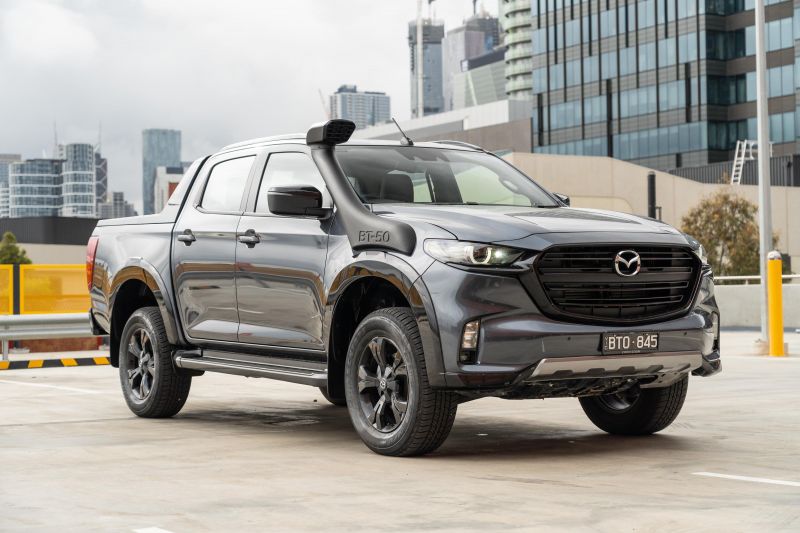 Pricing for the BT-50 kicks off at $35,370 before on-roads for the XS single cab chassis 1.9-litre, and extends to $73,945 before on-roads for the Thunder.
The 2023 Mazda BT-50 XS comes with a 1.9-litre turbo-diesel four-cylinder engine with 110kW of power and 350Nm of torque, mated with a six-speed automatic transmission.
All other BT-50 models use a 3.0-litre turbo-diesel four-cylinder engine with 140kW and 450Nm, mated with either a six-speed manual or six-speed automatic.
The BT-50 is available with either rear- or four-wheel drive.
MORE: Mazda BT-50 deals
MORE: 2023 Mazda BT-50 review
MORE: Everything Mazda BT-50