Bad boys, bad boys whatcha gonna do? Whatcha gonna do when the Cybertruck comes for you?
Computer software giant Oracle has shown off its next-generation police car based on the Tesla Cybertruck electric pickup during its CloudWork conference in Las Vegas earlier this week.
The announcement was made by Oracle co-founder and chief technology officer (CTO) Larry Ellison, who used to hold a seat on Tesla's board of directors.
"Our next-generation police car is coming out very soon," said Mr Ellison while a rendering of the Cybertruck police car was being displayed on a screen in the background.
"It's my favourite police car. It's my favourite car actually. It's Elon Musk's favourite car.
"I know too much about it, some of it is still to be disclosed.
"Among other things, it's very safe, very fast, it's got a stainless steel body, and we don't have to add a screen or cameras to it because we can actually use their existing cameras and existing screen to put our application on it."
The Tesla Cybertruck police car is fitted out with a black-and-white livery with Oracle badging, bull bar, red and blue flashing lights, as well as a siren.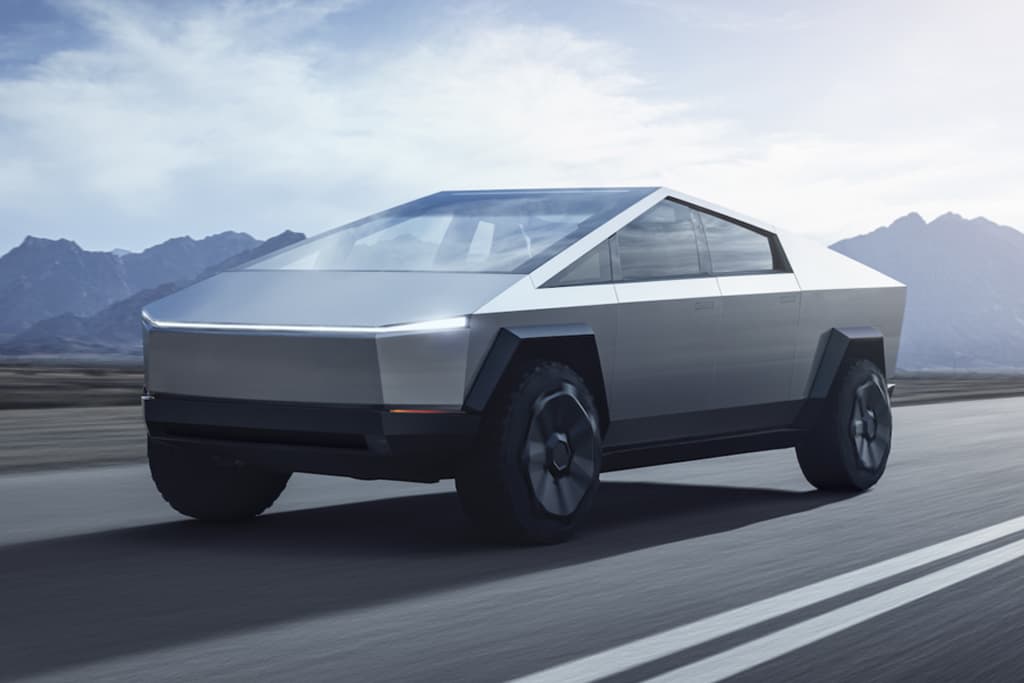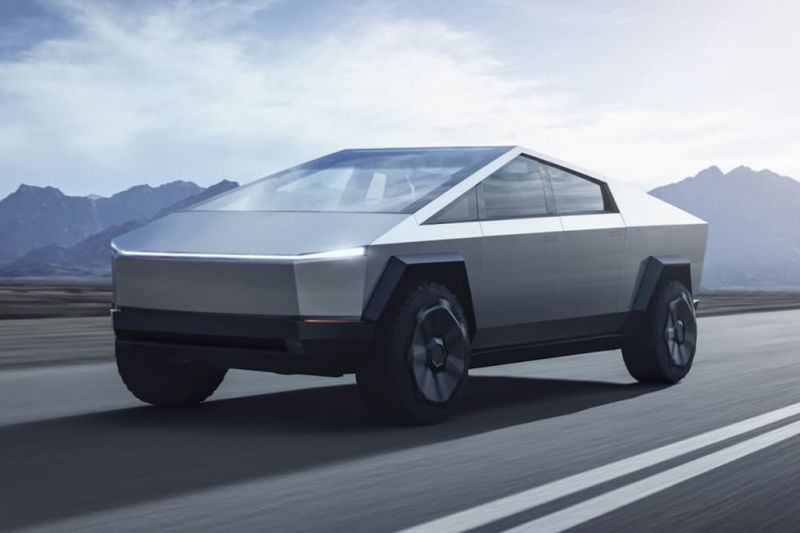 No other details were provided on the Cybertruck police car during the presentation. It's unclear if it will actually join any police fleets.
Although the original Tesla Cybertruck was revealed in 2019, the first production example didn't roll off the line at the company's Texas plant until July this year.
Tesla has previously said it plans to commence customer deliveries in the third quarter of this year before ramping up to full-scale production in 2024.
Electrek reports the first examples are expected to go to employees.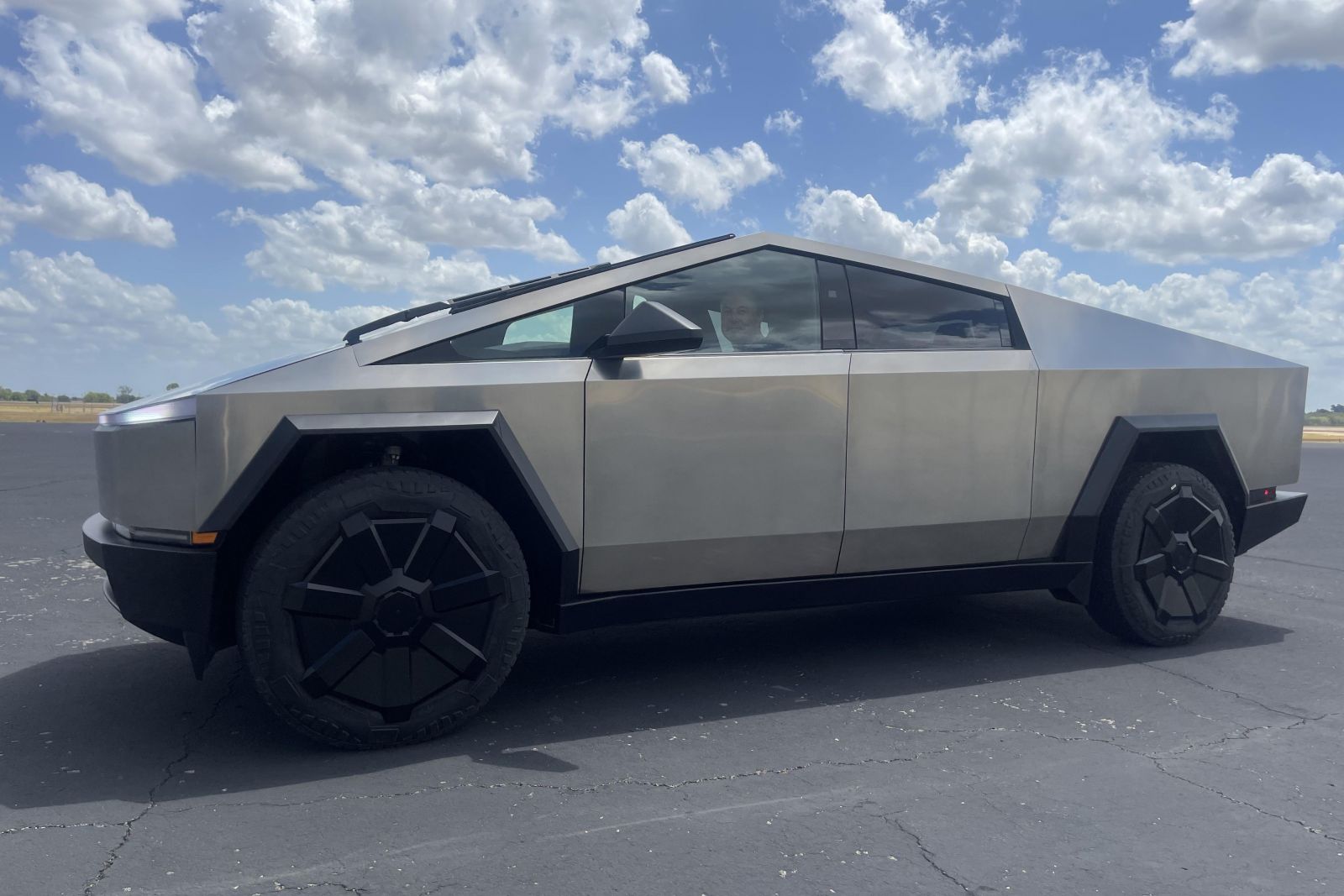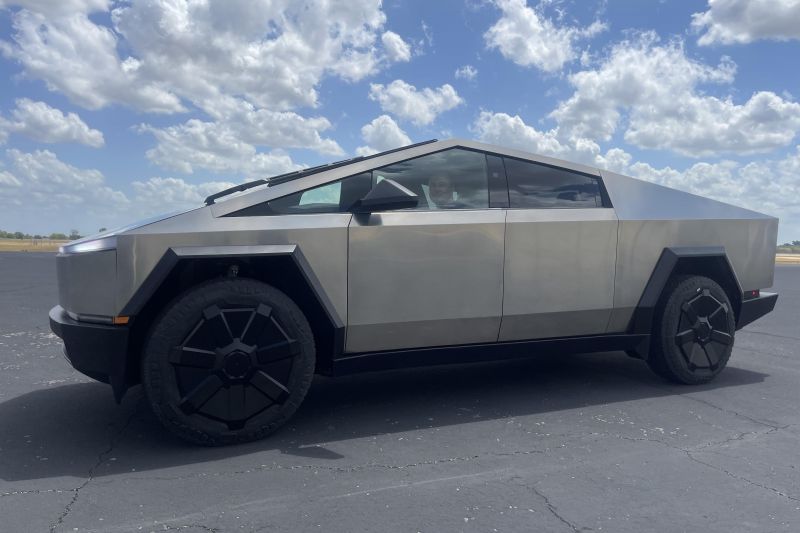 The outlet reports it expects Tesla to reveal pricing and full specifications at its official first delivery handover event.
US customers have been able to pre-order the electric pickup for quite some time.
Tesla claims the electric ute will boast up to 804km of range and be able to achieve a 0-60mph (0-97km/h) time of 2.9 seconds.
According to the carmaker's US website, the Cybertruck will feature a 1587kg payload, towing capacity of over 6300kg, and 2831 litres of storage space spread out through the ute's tub, interior and frunk.
The latter appears to offer customers less space than the Ford F-150 Lightning, Chevrolet Silverado EV, GMC Hummer EV, and Rivian R1T.
It's unclear what the frunk space for the ute will be, however the Cybertruck's tub is expected to measure around 2.0 metres long.
Due to repeated delays, the Cybertruck is now going on sale after rivals like the R1T and F-150 Lightning.
MORE: Everything Tesla Cybertruck