Chinese premium brand Neowhich is busy expanding into Europe, recently unveiled a pair of new electric SUVs at its annual brand day in Hefei.
Although not yet confirmed for sales outside of China and parts of Europe, Nio has expansion plans into other markets – potentially including Australia.
Neo EC7
The smaller and sportier of the pair is called the Nio EC7 – a nearly 5 meter long crossover in the mold of the BMW X6 or Mercedes-Benz GLE Coupe.
The EC7's body is made from aluminum to reduce weight, and claims to offer a smooth drag coefficient (for a crossover) of 0.23, as well as a 50:50 weight distribution.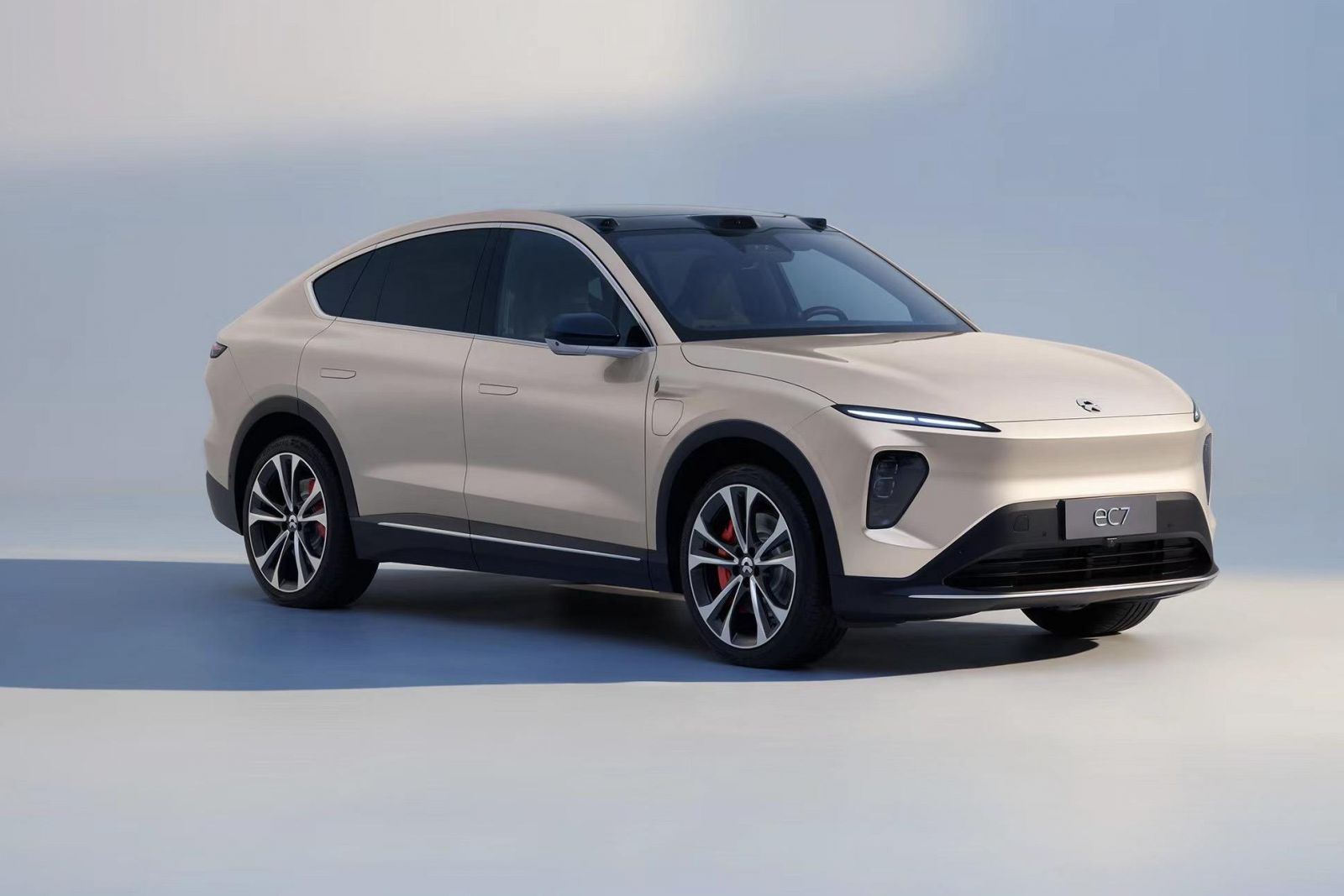 There is a dual-motor all-wheel drive system consisting of one high-performance induction motor and one higher-efficiency permanent magnet motor, with a system output of 480kW and 850Nm.
The Nio claims a minimum zero to 100km/h time of 3.8 seconds.
Battery capacity is either 75kWh or 100kWh, the latter capable of a claimed 940km range on the light CLTC test cycle. You can also subscribe to Nio's automatic battery exchange program where you lease batteries.
Under the body is active air suspension with continuous damping control, while stopping is handled by both regenerative braking and Brembo brakes – with six-piston calipers on 380mm ventilated rotors up front.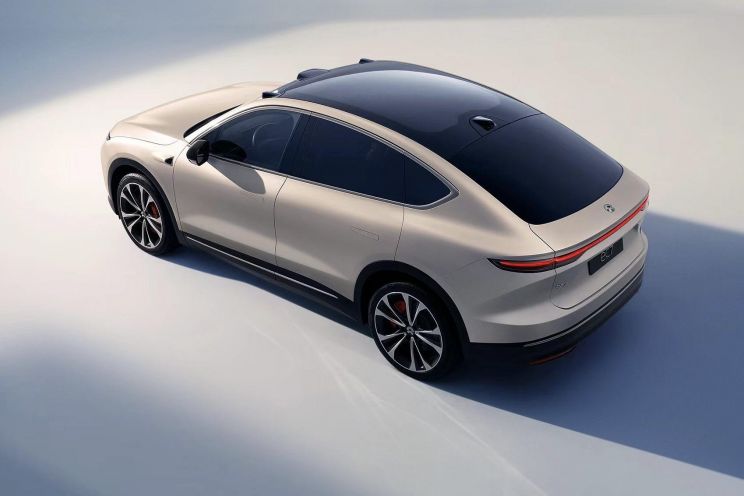 Nio says the EC7 will slow from 100km/h to zero in 33.9 metres.
There are 10 driving modes that change suspension and drive settings, called: Trailer, Comfort, Eco, Sport+, Easy Pass (suspension lift), Snow, Sand, Wet, Sport and Custom.
The complicated active spoiler (what's this, a Lambo?) is also used quickly.
The driver assistance suite uses long-range LiDAR, seven 8MP high-resolution cameras, four 3MP enhanced cameras for surround view, five millimeter wave radar, 12 ultrasonic sensors, redundant high-precision positioning units and V2X capabilities.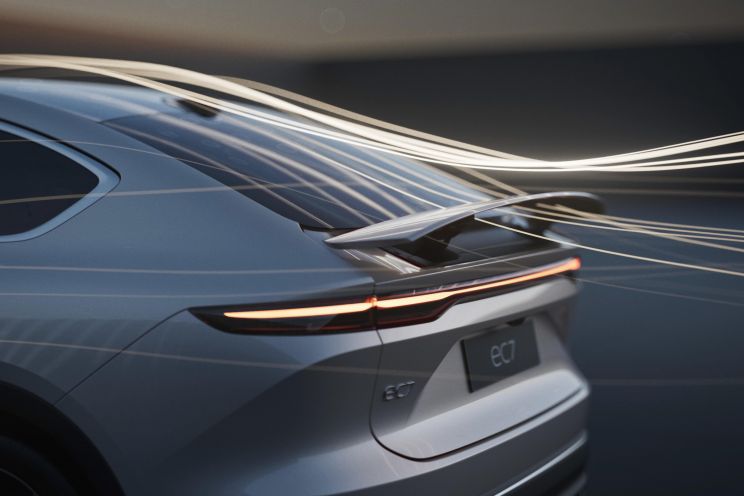 The sensor suite is accounted for by four Nvidia Drive Orin X chips.
There are also Matrix LED headlights.
The panoramic glass roof is made of 1.94 square meters of laminated glass with noise reduction and UV protection. Flush window glass is tinted a neutral dark gray, reducing total solar transmission by 13.7 percent, and offering a claimed 99.9 percent UV protection.
Inside is a 12.8-inch high-resolution AMOLED central touchscreen plus a head unit with a 260,000-color display.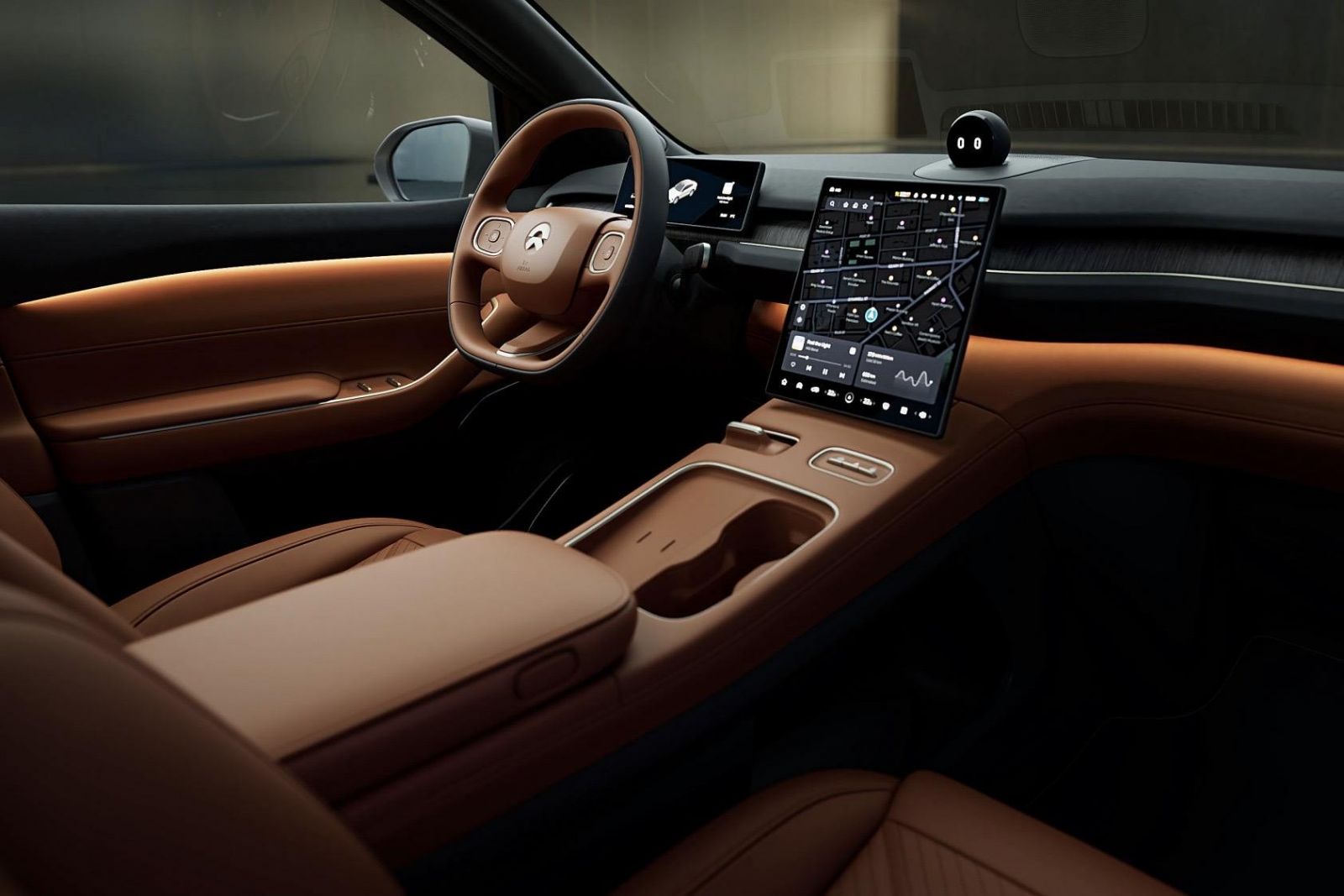 Its on-board cloud computing platform integrates voice interaction and like Siri or Alexa is capable of continuous learning and growth.
The audio system is powered by Dolby Atmos and Dirac Pro spatial audio algorithms, with 23 speakers and a power output of up to 1000 watts.
Prices for the Nio EC7 start at 488,000 yuan ($A104,000) with a 75kWh battery and 546,000 yuan ($A117,000) with a 100kWh battery. Using the battery-as-a-service program (battery exchange) reduces the cost of the vehicle to $89,000 plus ongoing BaaS payments.
Neo ES8
The Nio ES8 for 2023 is an updated model rather than a new model, switching to the second-generation Nio platform.
The BMW X7-sized ES8 is a luxury six-seater that is mechanically and technologically similar to the EC7, in terms of multimedia, active driver assistance and body construction.
It has the same dual-motor, 480kW range but increases the 0-100km/h time to 4.1s and reduces the CLTC range to a claimed 900km. It also uses dual-chamber air suspension.
The ES8 starts from 528,000 yuan ($A113,000) with a 75kWh battery, 586,000 yuan ($A125,000) with a 100kWh battery and 458,000 yuan ($A98,000) with BaaS.
Nio's question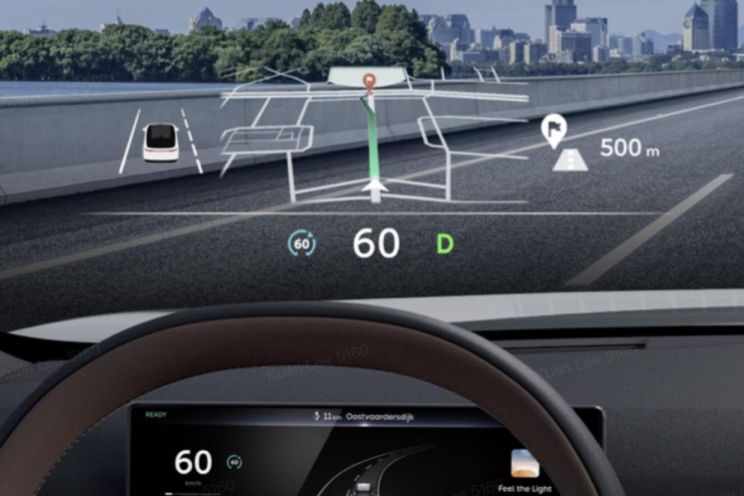 Although largely focused on China, Nio is now branching out into the European market with its growing range comprising the ES6, ES7 and ES8 SUVs, the EC6 and EC7 crossovers and the ET5 and ET7 sedans.
At the end of 2022 it revealed a new ultra-fast charging station with a maximum power of 500kW at a current of 650A. The DC charging pile is billed as capable of charging a long-range EV pack (100kWh) from 10 to 80 percent in just 20 minutes.
Naturally, it needs to be a vehicle running on an 800V platform to get the maximum rate – examples outside of the Nios are the Porsche Taycan, Hyundai Ioniq 5 and Kia EV6.
In addition to its growing range of cars and its charging business, Nio is also known in China (and starting in Europe as well) for its battery exchange stations. The third-generation power swap station design increases capacity to 408 swaps per day, a 30 percent increase.
These stations are highly automated for Nio products, using a suit-and-change feature that uses a laser radar and two Nvidia OrinX chips.
As of December 31, Nio has deployed 1315 claimed Power Swap stations, 1228 Power Charger stations with 6225 chargers and 1058 destination charging stations with 7159 chargers worldwide.
According to new data released this week, Nio delivered 122,486 vehicles in 2022, up 34 percent year-on-year. Cumulative shipments reached 289,556 as of December 31.
MORE: Brand overview of Nio
MORE: 2022 Nio ET5 offers 1000km range, brand goes global