Recordings from BYD's The upcoming ute, set to offer both electric range and a plug-in hybrid (PHEV), has appeared online.
In a video shared by CarNewsChinawe get to see both the interior and exterior of the upcoming model driven by what appears to be an international journalist at a driving event.
The ute has already been confirmed by local distributor BYD for an Australian launch in 2024.
Although it appears to sport a large BYD badge on its grille, the styling is reminiscent of the upcoming Land Rover Defender rival SUV – now referred to as the SF – by the Fang Cheng Bao spin-off brand.
Naturally, the BYD ute was photographed next to Fang Cheng Bao's SUV. It is possible that it could be sold under that brand in China, and under the better-known BYD brand for the export market.
Elements like the center console, with its metal-looking rocker switches, are very similar to those seen in SF spy photos.
There's a freestanding digital instrument cluster in front of the driver, as well as a large central touchscreen that will likely rotate like in other BYD products.
Below this are a pair of air vents, while on the console there appears to be a wireless charging pad and switchgear for off-road gear such as a differential lock.
CarNewsChina reports the ute has independent rear suspension, as opposed to the usual live axles with leaf or coil springs usually seen in utes. It will also reportedly be offered with either rear-wheel or all-wheel drive.
A closer look at a camouflaged prototype reveals what appears to be an electric motor on the rear axle as well as an exhaust pipe.
This indicates this is a plug-in hybrid model, which CarNewsChina reports could use a 103kW turbocharged 1.5-litre engine mated to two electric motors producing 364kW, for a total system output of 458kW.
If that's true, the BYD plug-in hybrid ute will outshine even the Chevrolet Silverado's 313kW naturally aspirated 6.2-litre V8 – if not quite reach the heady performance levels of the supercharged Ram 1500 TRX.
It's unclear what output we can expect from the electric version, which seems more likely to come here given that BYD is EV-only in Australia so far and recently ruled out introducing the Frigate 07 PHEV SUV locally.
We expect it to use BYD's in-house 'Blade' lithium iron phosphate battery, designed to handle the nail test without thermal runaway.
The as-yet-unnamed BYD electric ute will compete with the LDV eT60, plus the upcoming JAC T9 EV and (likely) Radar RD6 locally in 2024.
Luke Todd, managing director of BYD distributor EVDirect, told Car Expert as of December 2022 this electric pickup has been "designed for Australian conditions", with both Chinese and Australian engineers working on the project.
Mr Todd described the BYD electric pickup as a "sports muscle ute" and said it was slightly larger than a Toyota HiLux.
Overseas reports have suggested BYD's electric pickup will be revealed as a near-production concept at this year's Chengdu Auto Show in August, with a Chinese market launch around the fourth quarter of 2023.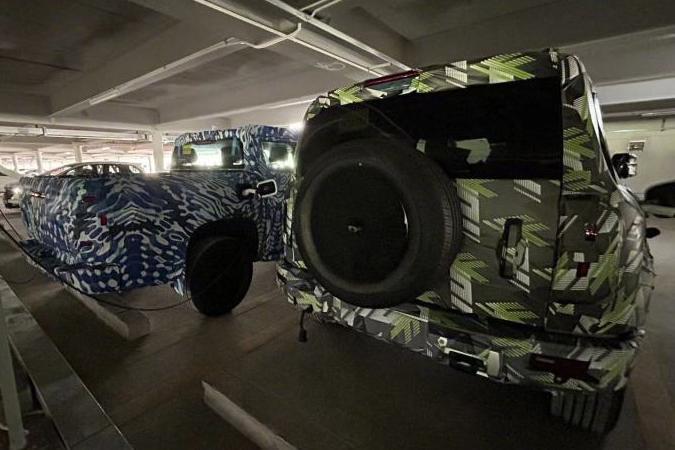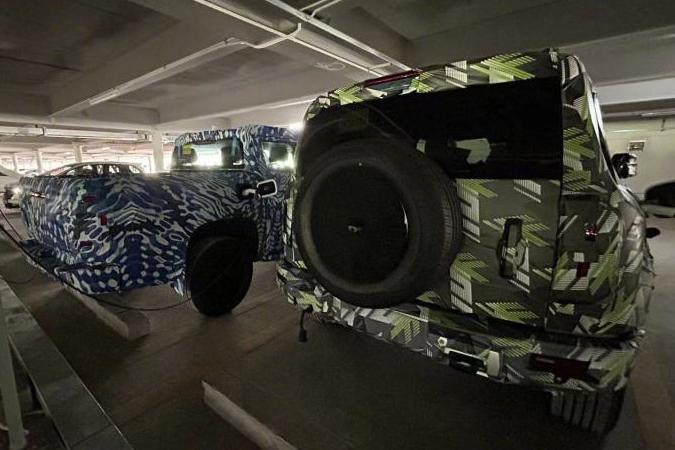 BYD's 'new energy vehicle' brand is now expanding rapidly, launching its EVs in Europe, Japan and Australia – where its Atto 3 small SUV is selling in strong numbers after several ramp-up launches.
In fact, the Warren Buffet-backed EV and battery supplier surpassed three million EV and PHEV sales worldwide in November last year.
It stopped producing conventional combustion-powered vehicles in early 2022, and now only produces EVs and PHEVs.
MORE: China's BYD prepares plug-in hybrid, electric ute range
MORE: BYD electric ute set for 2024 Australian launch
MORE: BYD electric pickup spied?