Initial stage Volkswagen Amarok Core could soon receive an update that brings its safety equipment in line with the rest of the line.
Volkswagen Australia product and marketing manager Ben Triebels told Car Expert the company is currently investigating adding additional safety equipment such as blind spot monitoring and rear cross traffic alert to the Amarok Core as part of the model year changes.
"It's something we've taken and we've looked at," Mr Triebels said.
"We're looking at what we're doing for the 2024 model year, the model upgrade.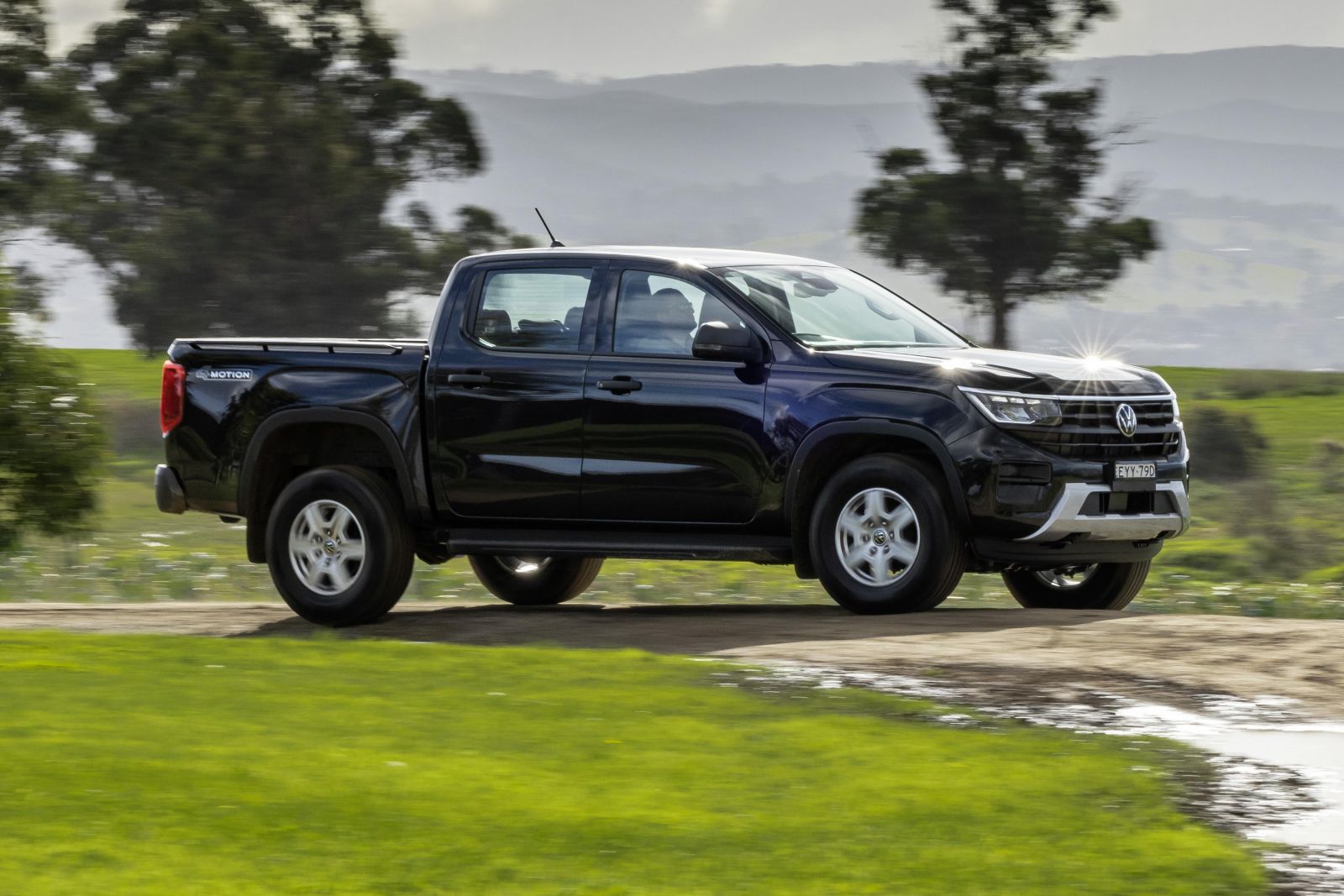 "We're putting it all together and hopefully we'll see some movement in that area."
The Core Amarok is currently the only variant in the lineup that lacks blind spot monitoring and rear cross traffic alert.
It's worth noting that all related Ford Ranger variants receive blind-spot monitoring and all pickup models receive rear cross-traffic alert.
Regardless of the safety technology missing from the Core Amarok it still has a five-star ANCAP safety rating, as with the related Ranger.
The Amarok scores 86 percent for adult occupant protection, 93 percent for child occupant protection, 74 percent for vulnerable road user protection, and 83 percent for safety assistance.
The adult occupant protection score for the Amarok is technically higher than that received by the Ranger, with the Ford receiving a score of 84 percent. The Amarok fared better overall in whiplash protection too.
It's unclear what other spec tweaks could be made to the Amarok with the 2024 model year update. As more safety equipment is on the cards for the Core, expect a price hike.
The 2023 Volkswagen Amarok Core now starts at $52,990 before on-road costs and is powered exclusively by a single 2.0-litre turbo-diesel engine mated to a six-speed automatic transmission, with drive sent through a part-time four-wheel drive system.
MORE: Everything Volkswagen Amarok