The recent Super Bowl in the United States saw a controversial ad targeting Tesla's "Full Self-Driving" technology, claiming it was dangerous and endangered lives.
Paid for by The Dawn Project, a privately funded initiative led by tech entrepreneur Dan O'Dowd, the ad cost $US598,000 USD ($A858,000) according to a Dawn Project spokesperson, and was broadcast to an estimated 100 million people in America Company.
The campaign is designed to highlight the alleged risks and vulnerabilities of Tesla's semi-autonomous driving technology, and put pressure on lawmakers to ensure better road safety.
Tesla's semi-autonomous driving technology, which it labels "Full Self-Driving," has been at the center of debate and controversy over the past few years.
Although the company claims this technology can help reduce road accidents and deaths, critics and experts have pointed out it is far from perfect, and can cause accidents if not used appropriately.
The ad by The Dawn Project is an attempt to raise awareness of these alleged dangers, and calls for greater scrutiny and regulation of Tesla's self-driving technology.
Full Self-Driving is a set of features that allow Tesla vehicles to accelerate, steer, turn and navigate through urban and residential streets without human input. While it's included in Tesla's Autopilot driver assistance package, accessing the full range of features requires an additional $15,000.
The 30-second ad is accompanied by alarming footage that claims "Tesla 'Full Self-Driving' will hit a child at a school crossing, swerve into traffic, hit a baby in a stroller, pass a stopped school bus, ignore 'don't get in' signs, even driving across the street."
The ad also highlights the risks of over-reliance on Tesla's self-driving technology, arguing that "no car is capable of driving itself safely. We cannot be complacent".
Dan O'Dowd has been a vocal critic of Tesla's semi-autonomous driving technology for years. His privately funded initiative aims to promote "safety critical software" and has targeted Tesla with ads showing the technology failing to recognize child-sized mannequins.
Tesla supporters, on the other hand, have conducted their own tests using real children and have disputed the claims made by The Dawn Project.
Tesla CEO Elon Musk has yet to respond to a request for comment on criticism made by Dan O'Dowd, a vocal critic of Tesla's Fully Self-Driving technology.
In the past, Musk has referred to O'Dowd as "crazy", and some Musk supporters have accused O'Dowd of having a conflict of interest because his company, Green Hills Software, sold to Mobileye, an Intel-owned company that makes computer chips for driver assistance software.
However, O'Dowd claims his only motivation is concern for the safety of Tesla's technology, and that Mobileye is just one of many customers for his company.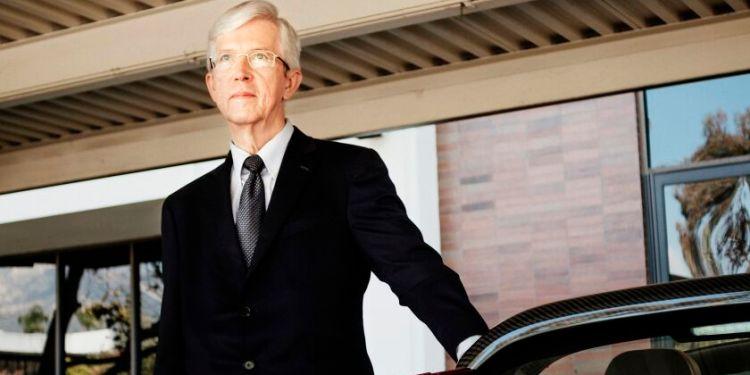 The Super Bowl ad isn't the first time Tesla has faced criticism for its self-driving technology.
The company has been the subject of several investigations and lawsuits over the past few years, with some experts claiming its technology is not advanced enough to ensure safe autonomous driving.
Despite this criticism, Tesla continues to develop and market its "Full Self-Driving" technology, which is now available as an addition to its electric cars.