Ampoules is working with Australia SEA Electric to develop EV charging infrastructure, through its AmpCharge business, for commercial EVs in the transport sector.
The goal of the partnership is to help alleviate various concerns for businesses looking to invest in electric trucks.
Ampol has existing partnerships with several car manufacturers, including Toyota, Hyundai and BYD. This latest partnership with SEA Electric will be a first in the commercial electric vehicle (EV) sector.
The partnership between Ampol and SEA Electric will focus on building charging solutions for SEA Electric customers in Ampol's forecourts, destinations and workplaces.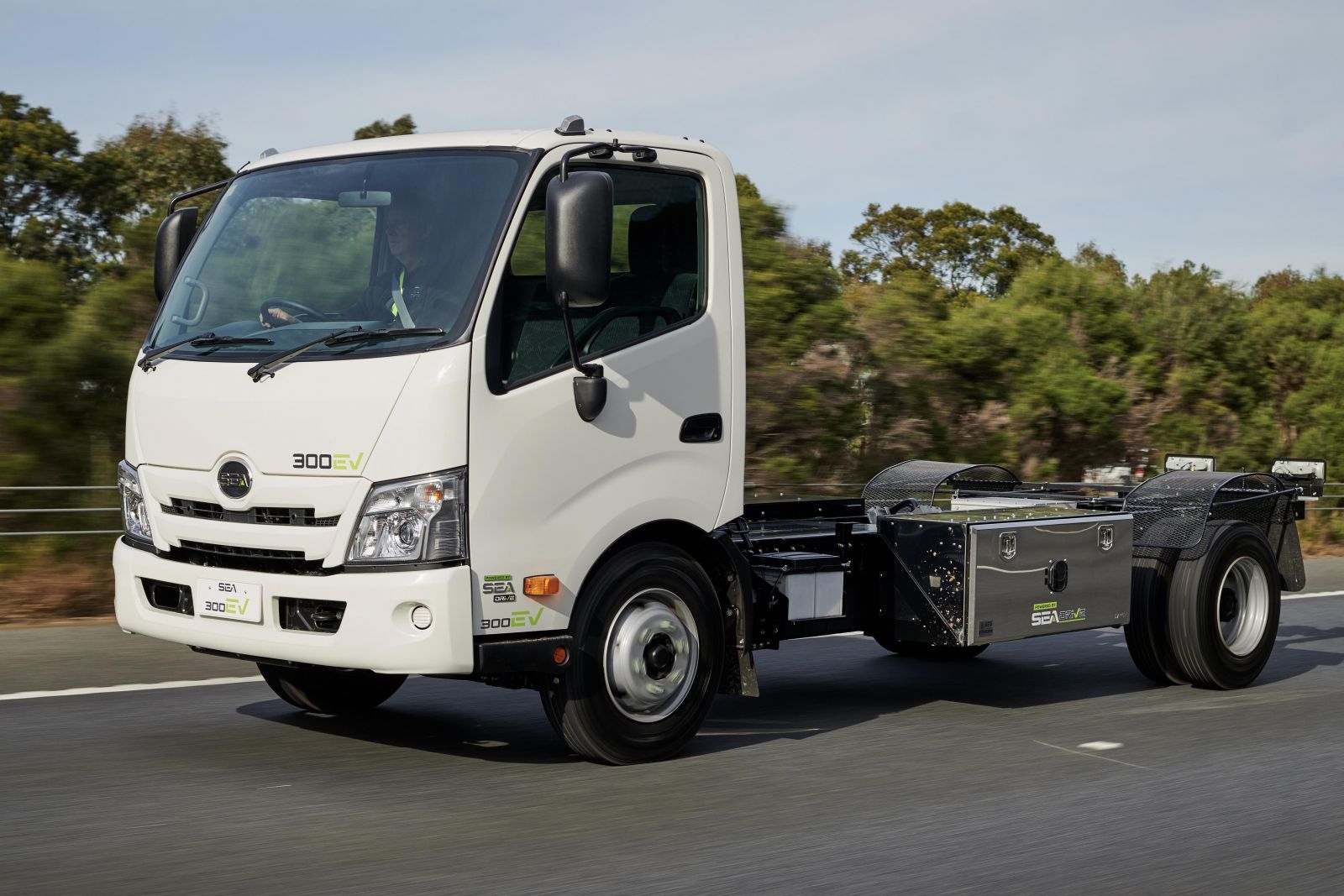 Ampol general manager James Myatt said the company's partnership with SEA Electric will use its knowledge and relationships across industries to help support the decarbonisation goals of commercial vehicle owners.
"Ampol is growing to provide a range of fast and reliable charging solutions," said Mr Myatt.
"We know our business customers are looking for lower emission solutions and want to ensure their investment in commercial electric vehicles can be supported with efficient and reliable charging technology."
"Ampol is committed to developing an open access national charging network as well as home and business charging solutions to ensure vehicles can be on the road when needed," added Mr Myatt.
"SEA Electric is proud to partner with Ampol on this project, as both companies are leading the country in the transition to sustainable transportation," said SEA Electric president, Asia Pacific region Bill Gillespie.
"Through this collaboration, we are explaining the fact that fleets of electric powered trucks can operate flexibly by accessing convenient charging infrastructure through the AmpCharge network.
"At SEA Electric, we are building an entire customer-led ecosystem to facilitate the transition to electrification, with SEA Electric's national network of trained dealers for sales and service, full factory warranty, 24/7 support and roadside assistance, as well as multiple charging options. options on base or on the road," added Mr Gillespie.
"Ampol is to be commended for spearheading its future energy and mobility strategy, and we look forward to working together in the future in developing the initiative."
Ampol first launched its AmpCharge business early last year, and currently aims to have 110 DC fast charging bays at 19 EV charging hubs in Greater Sydney and the New South Wales region this year.
SEA Electric was founded in 2012 and has been conducting EV drive line swaps on diesel trucks since 2017 using the patented SEA Drive Power System.
In 2021 it launched a local range of SEA Electric-badged trucks, SEA 300 EV and SEA 500 EV, which offer a choice between a 4.5-tonne truck that can be driven on a car licence, to a 22.5-tonne three-axle rigid.
SEA Electric doubled its production capacity at its Dandenong facility in September last year with it now projected to produce up to eight trucks a day, or 2080 annually.
Last week, SEA Electric announced it had signed a multi-billion dollar deal with MEVCO to convert 8500 Toyota HiLux and LandCruisers to EVs for the mining industry by 2028.
Already more than half of the 2023 allocation for the Australian-developed BEV workhorse has been pre-sold, with demonstrator models available in Melbourne, Brisbane and Perth.
MORE: Ampol launches range of EV chargers
MORE: Fuel company Ampol expands its AmpCharge EV charging business
MORE: SEA Electric launches new Australian assembly EV truck
MORE: Australian EV truck maker doubles production capacity
MORE: 8500 electric Toyota HiLuxes and LandCruisers for mining, in multi-billion dollar deal